Young professionals make for ideal tenants. In the life stage between college and kids, members of this demographic aren't ready to buy a home but have good jobs, disposable income, and a sense of responsibility.
From around the country, young adults are flocking to Florida. With great weather, no state income tax, and excellent job prospects, the state has become one of the fastest-growing in the country. If you're looking to invest in Florida real estate with young professionals in mind, here are the 10 best cities in Florida for young adults to focus on.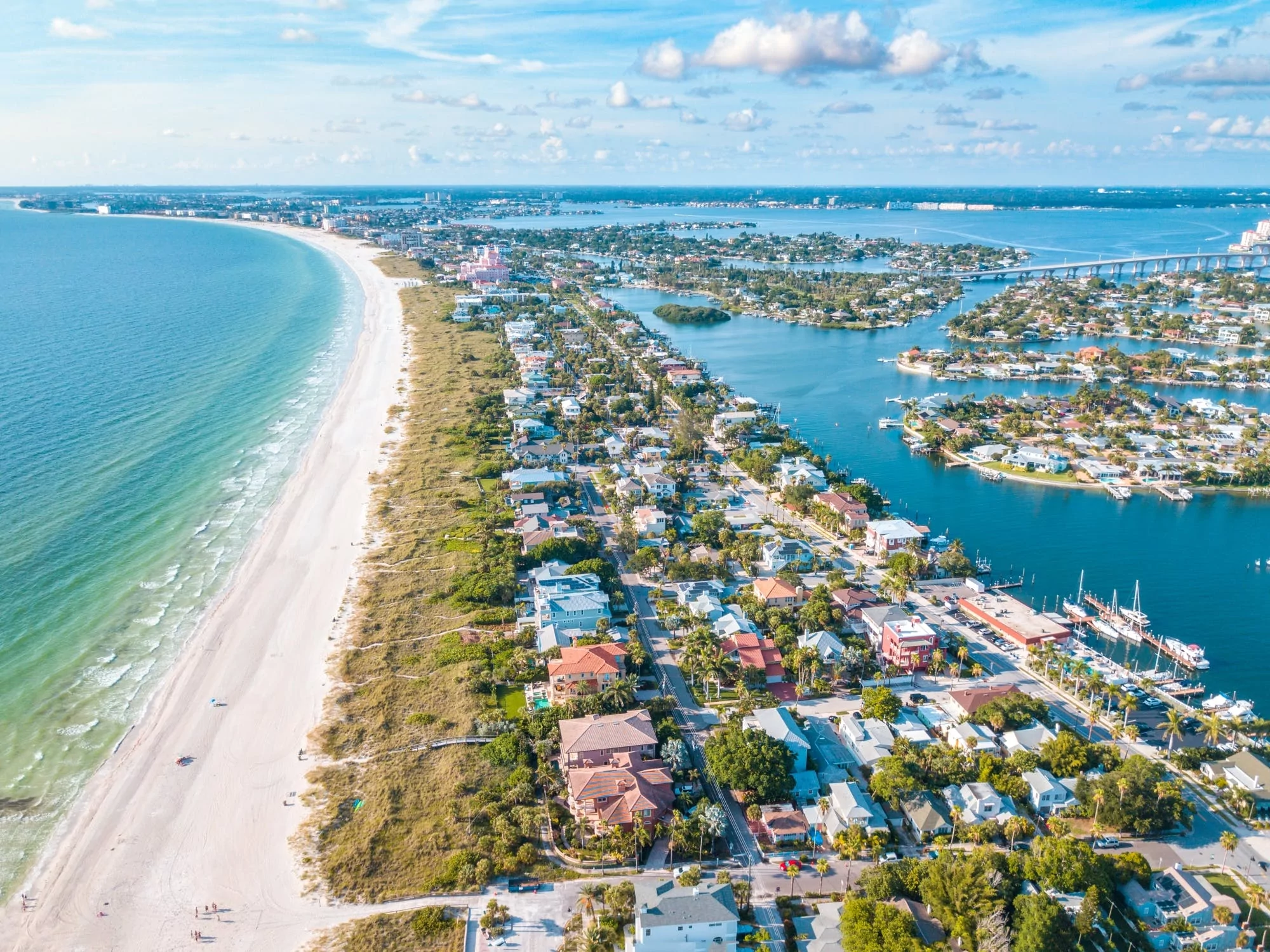 Median home price:

$439,000

The median price per square foot:

$335

Rental vacancy rate:

9.7%

Median rental income:

$1,550/month

Population:

258,201

On Tampa Bay, and across the bridge from the city of Tampa, St. Petersburg is an energetic city filled with youthful energy, seven distinct arts districts, and dozens of festivals celebrating everything from Pride to tacos, blues, and even murals.
The City of St. Petersburg has worked hard to transform from a retirement destination to a mecca for young adults. Its public bike-sharing program and over 40 miles of cycling trails make it easy to get around. And with a focus on diversity, St. Petersburg is one of the most welcoming cities in the state for young families.
As a result, the city is attracting tech companies that want access to its young talent. The city's innovation district is home to over 30 organizations employing top minds in science and tech. And for investors, it's easy to see why this upward cycle is one to get excited about.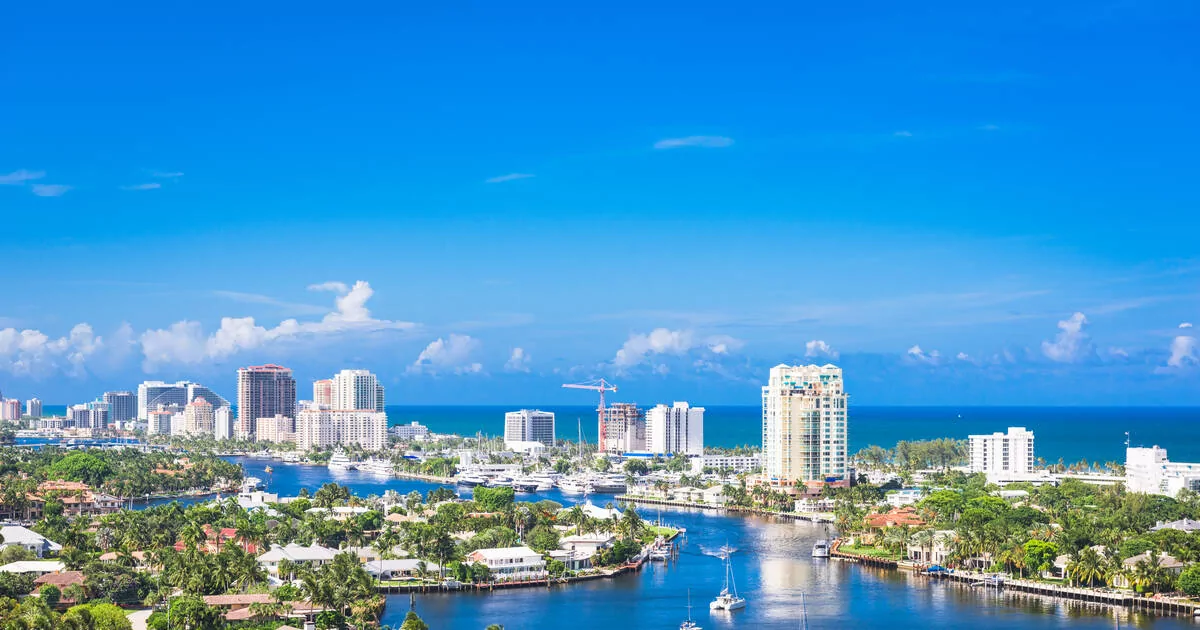 Median home price:

$600,000

The median price per square foot:

$434

Rental vacancy rate:

5.6%

Median rental income:

$2,250/month

Population:

181,668

Described as a "happy medium" between Palm beach county and Miami Beach, Fort Lauderdale is a fast-growing metropolitan city in demand among young adults.
Growth in downtown Fort Lauderdale is focused on density, which is appealing to young adults who want to live with their young families, work and play within walking distance. The Fort Lauderdale Downtown Development Authority (FTLDDA) says the population has grown by 80% since 2010, and over 24,000 residents now live in the downtown core. Among them, 26% are in the 25-34 range, and 55% have a bachelor's degree or higher.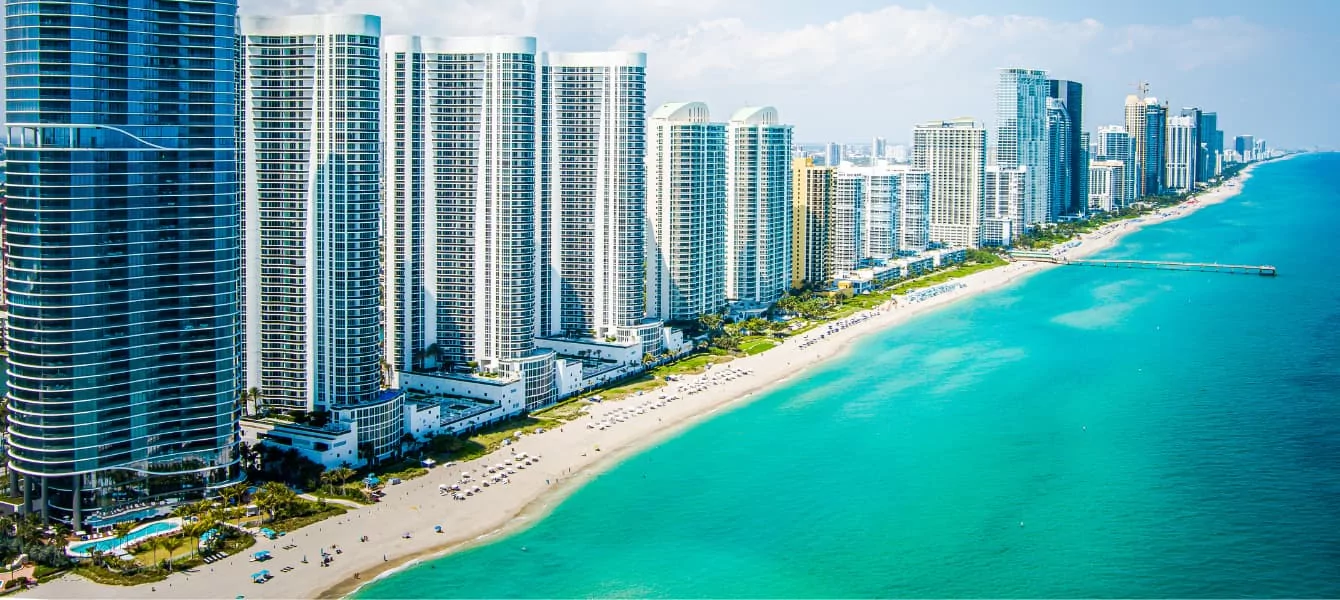 Median home price:

$590,000

The median price per square foot:

$415

Rental vacancy rate:

5.6%

Median rental income:

$2,700/month

Population:

439,890

Part of the largest metro area in Florida, Miami is a large, diverse city filled with things to do. The Miami area boasts a dozen Michelin-starred restaurants, Miami Beach, multiple major league sports teams, and the best Cuban coffee outside of Cuba. The Miami Beach population is over 80,671.
Young adults are attracted to Miami for its great weather, urban feel, and excellent nightlife. Young adults are also attracted to the many job opportunities available. Employment has grown by 6.8% over the past year, and financial companies' heavy investments in Miami have led to the city being called "Wall Street South."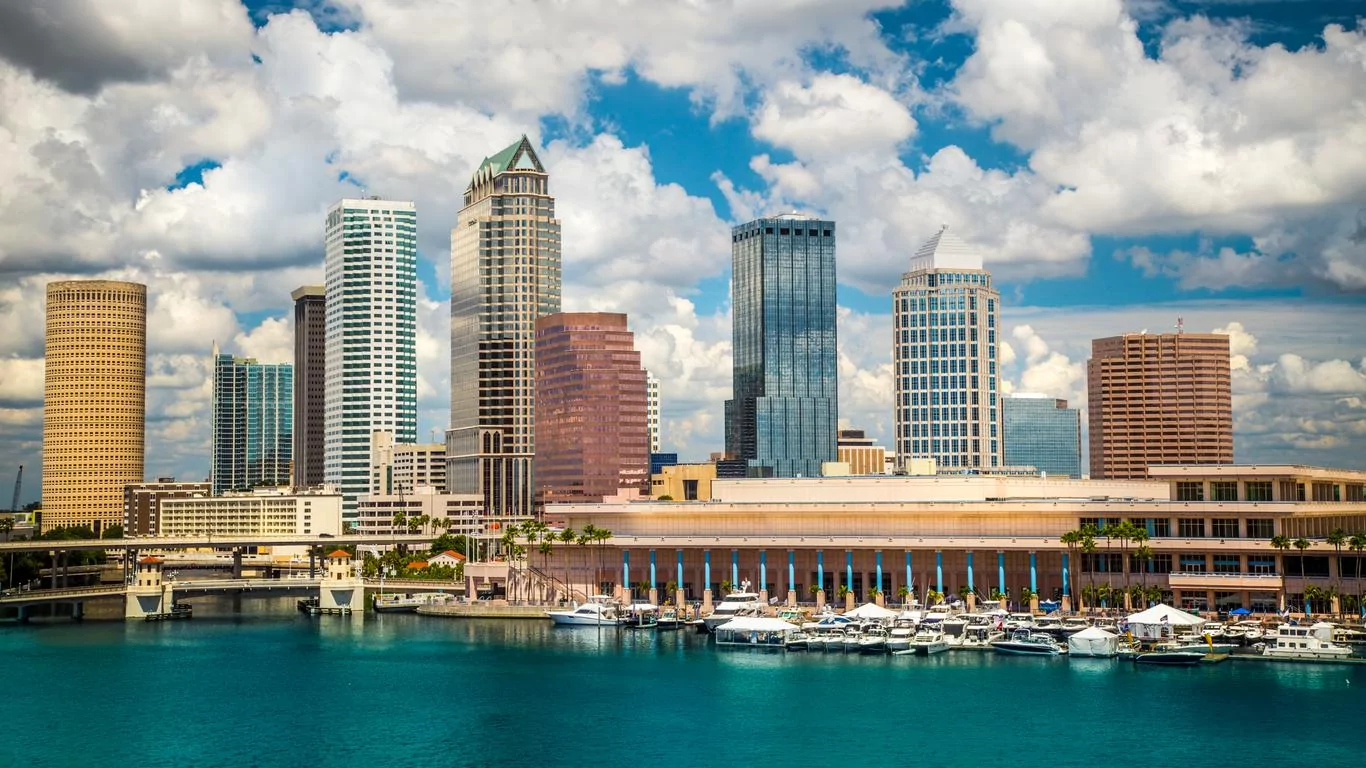 Median home price:

$430,000

The median price per square foot:

$267

Rental vacancy rate:

9.7%

Median rental income:

$1,659/month

Population:

387,050

Tampa is a popular choice for young professionals as the city continues to be one of America's safest, even while employment growth booms. The metropolitan area, which includes St. Petersburg and Clearwater, has added more than 72,000 jobs over the past year.
The young professionals filling those jobs will find lots to do in Tampa. The region has over 60 craft breweries, tons of restaurants and bars, and three pro sports teams to cheer for. And there's no shortage of culture, with plenty of museums and theaters, as well as historic Ybor City.
Tampa is known for its bad traffic, so look to the neighborhoods of Hyde Park, Channelside, and Downtown to find investments that will meet young adults where they work.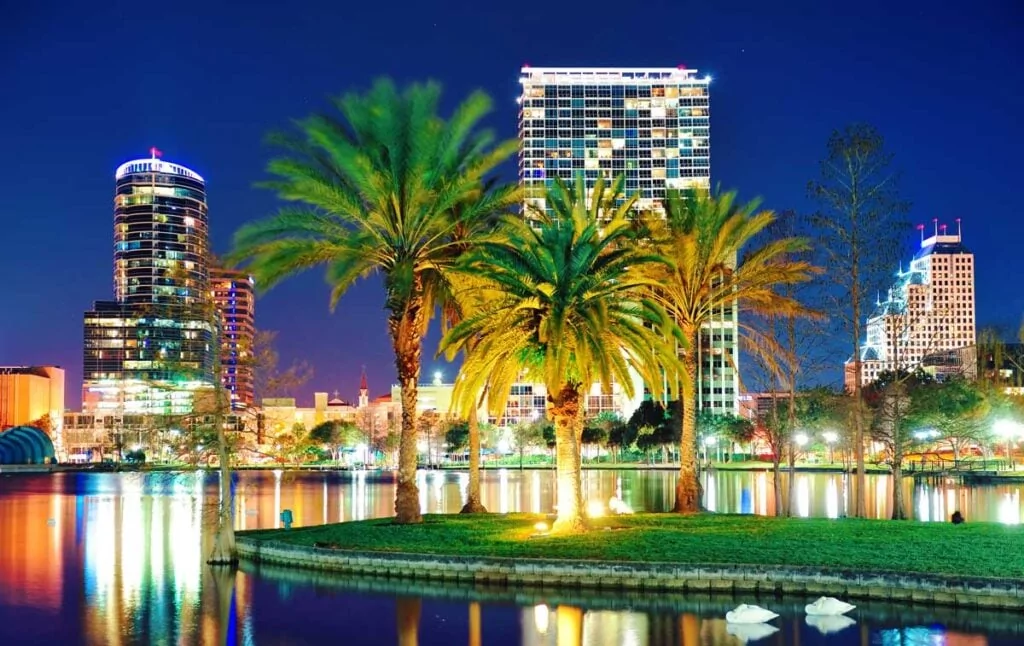 Number of Vacation Rentals:

9,059

Booking/Occupancy Rates:

71%

Average Nightly Rate:

$209

Avg. Home Value:

$387,298

Peak Rental Season:

June-July

Orlando population:

309,154

Orlando is the destination airport and city for a range of regional attractions. Those include the above-mentioned theme parks, including Walt Disney World, Kennedy Space Center, Gatorland, LEGOLAND, and Ripley's Believe It or Not! If you're pet friendly, you may attract additional guests and have an opportunity to charge a premium.
For an Airbnb host, Orlando City could be a quicker route to profits and a better starter city. Young adults can buy about three Airbnb Orlando, Florida properties for what a single property in Key West would cost. The average property value is a little less than nearby Kissimmee, and it's centrally located with quick access to the airport and many theme parks. It's also a year-round destination, with plenty of people looking to vacation or visit for work all months of the year.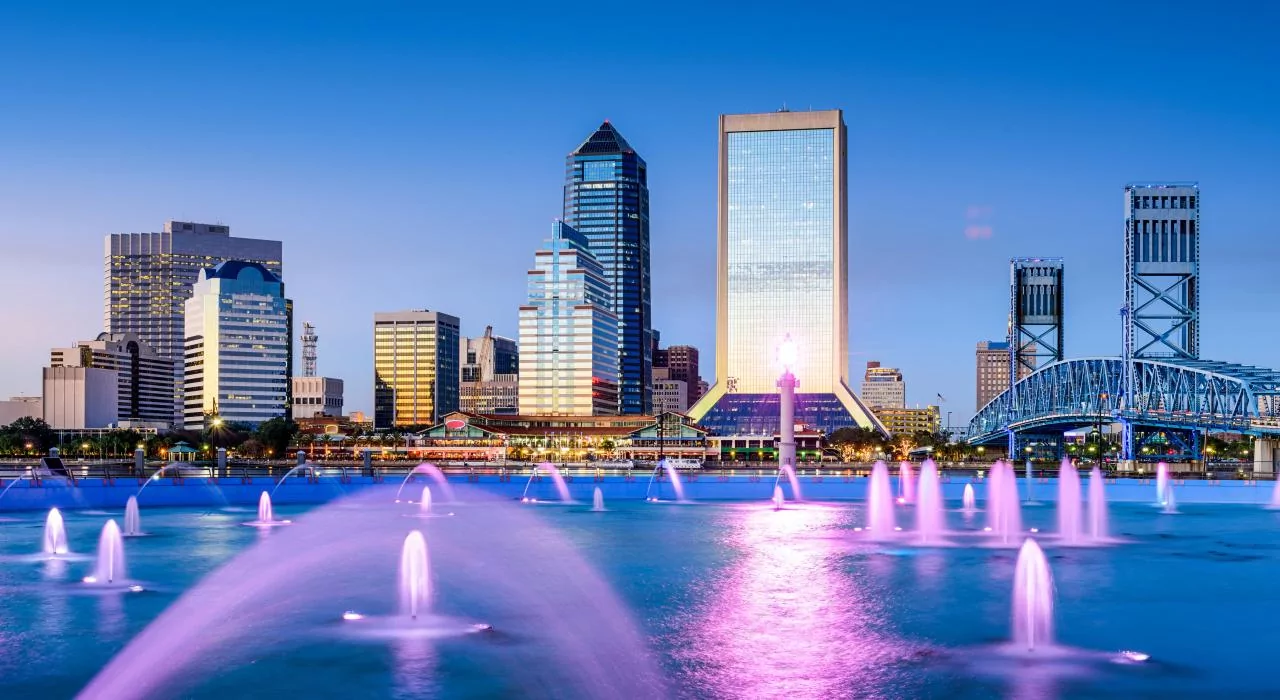 Median home price:

$320,000

The median price per square foot:

$196

Rental vacancy rate:

5.7%

Median rental income:

$1,326/month

Population:

954,614

Jacksonville attracts young adults with its unique combination of big-city amenities and affordable housing. Jacksonville is the most affordable major market in the state, and its spread-out nature means residents can get more homes for their money.
As a city of neighborhoods, Jacksonville's residents can always find something new to explore. Those young adults who like to go outdoors will find the largest urban parks network in the country and great beaches. And foodies won't be left out as the city's restaurants offer some of the best southern comfort food, fresh Atlantic Ocean seafood, and Latin American cuisines.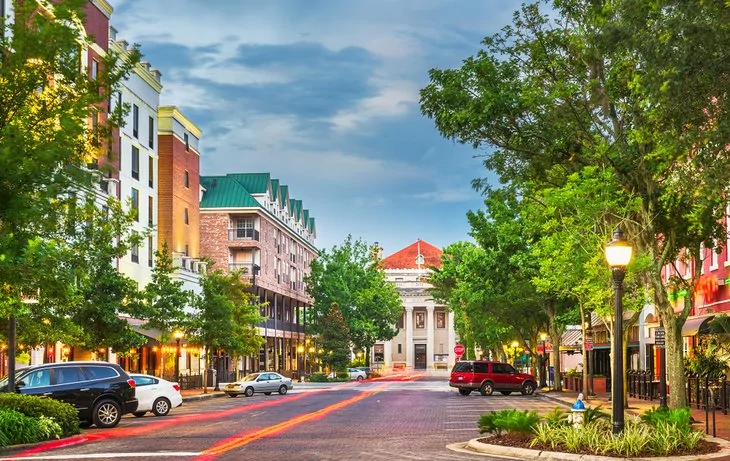 Median home price:

$299,900

The median price per square foot:

$186

Rental vacancy rate:

15.9%

Median rental income:

$1,150/month

Population:

140,398

Just over two hours north of Orlando, Gainesville is a college town home to Florida State University and its 55,000 students. The Florida State University directly employs almost 15,000 academic and administrative staff, making Gainesville a de facto hot spot for young adults.
While Gainesville isn't a sexy destination, it does offer good employment prospects and an affordable cost of living. Look for investment properties north of University Ave., or ideally in the city's Duckpond neighborhood, if you want to avoid renting to college students or young adults.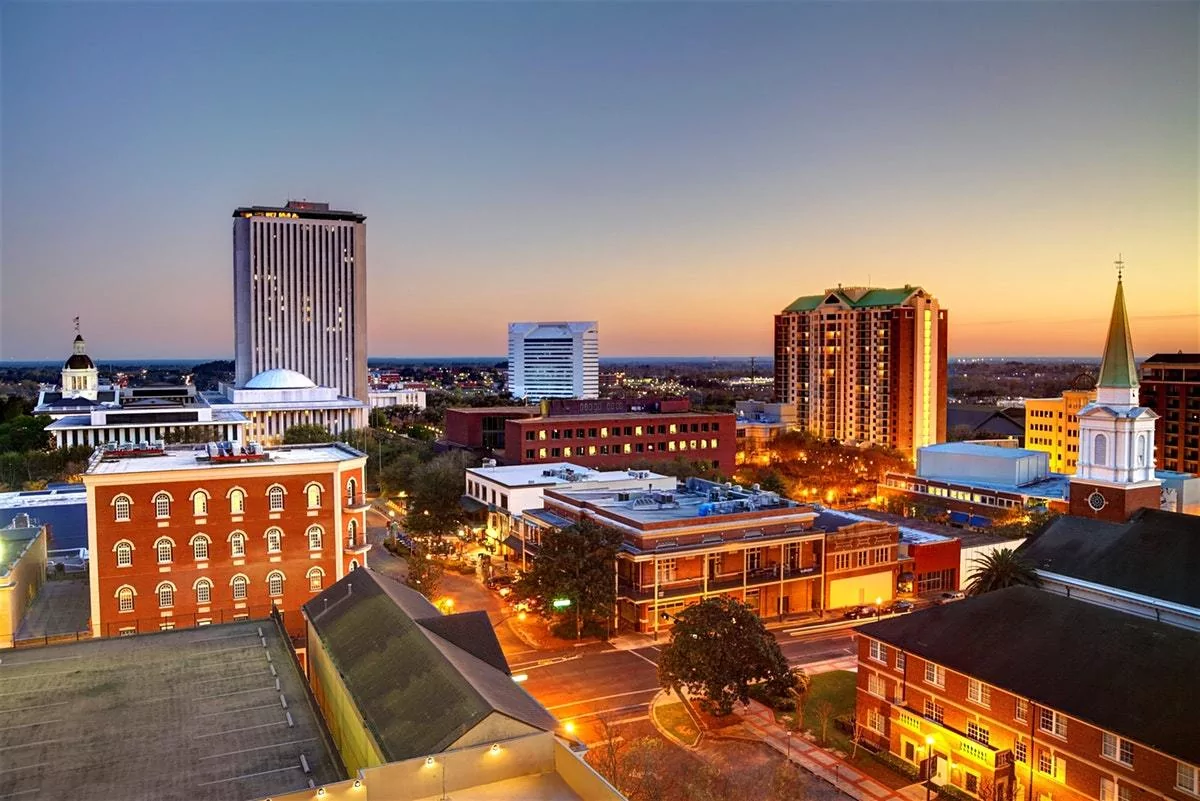 Median home price:

$300,000

The median price per square foot:

$183

Rental vacancy rate:

6.2%

Median rental income:

$950/month

Population:

197,102

Found in the Florida panhandle, Tallahassee is both the state capital and home to the Florida Atlantic University. According to the U.S. Bureau of Labor Statistics, roughly six out of every 10 Tallahassee jobs are related to government, education, health, or professional services.
This small city is another de facto magnet for young professionals, but it punches above its weight class in arts and culture. Residents have access to plenty of theaters, galleries, and festivals. And Weekend warriors are never more than a day trip away from their next great adventure.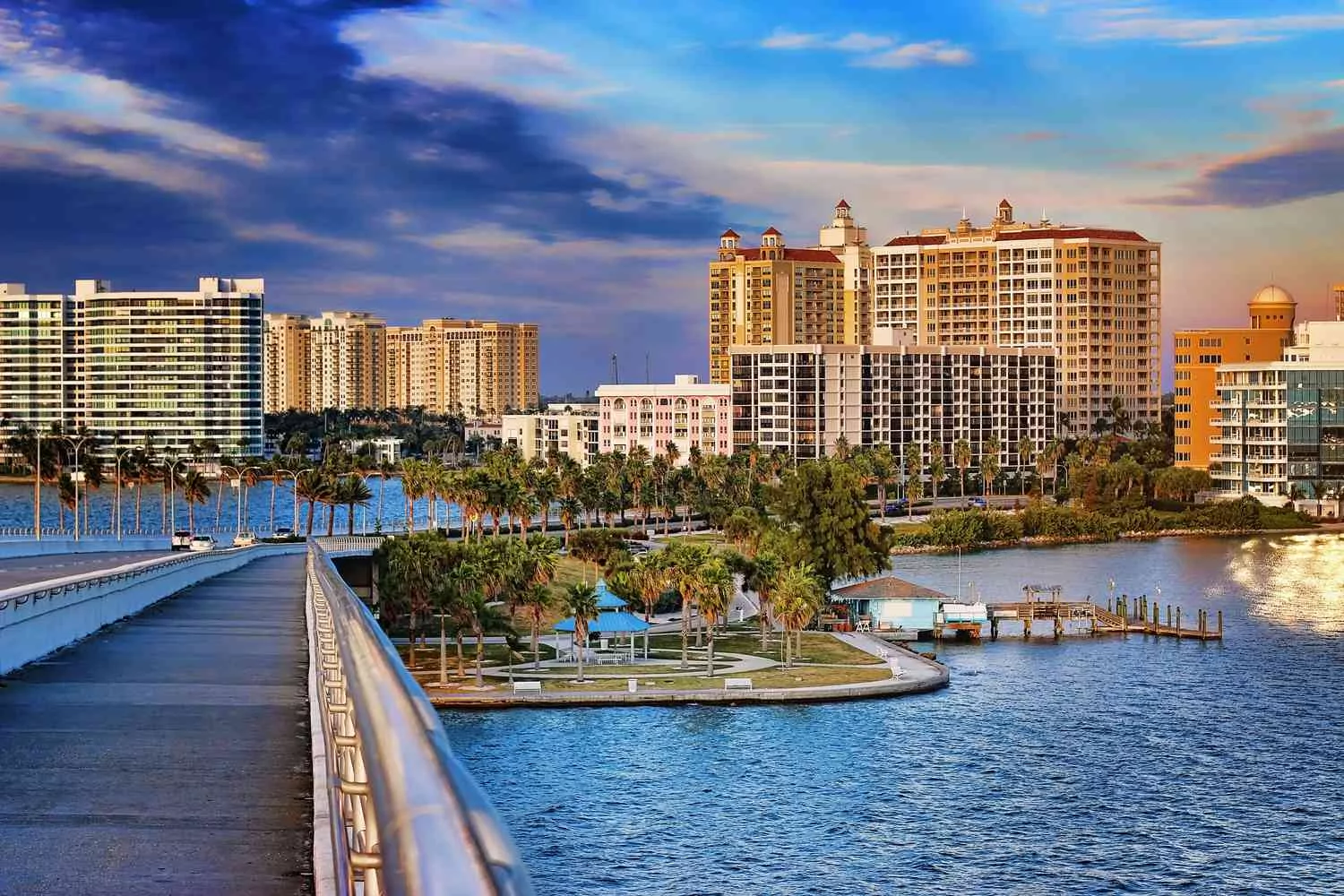 Median home price:

$545,000

The median price per square foot:

$313

Rental vacancy rate:

2.0%

Median rental income:

$2,118/month

Population:

54,764

Many young professionals who left big cities for greener pastures where young adults could work from home have settled in Sarasota, a small but vibrant city on the gulf coast. The U.S. Census Bureau estimates that the population of Sarasota County has grown from 435,000 in 2019 to 447,000 in 2021.

Sarasota has excellent beaches, over 120 parks and trails, and walkable streets. The city offers a variety of housing options for young families ranging from century-old bungalows to new luxury condos. And when young adult residents can't find what they need locally, Tampa is only an hour away by car.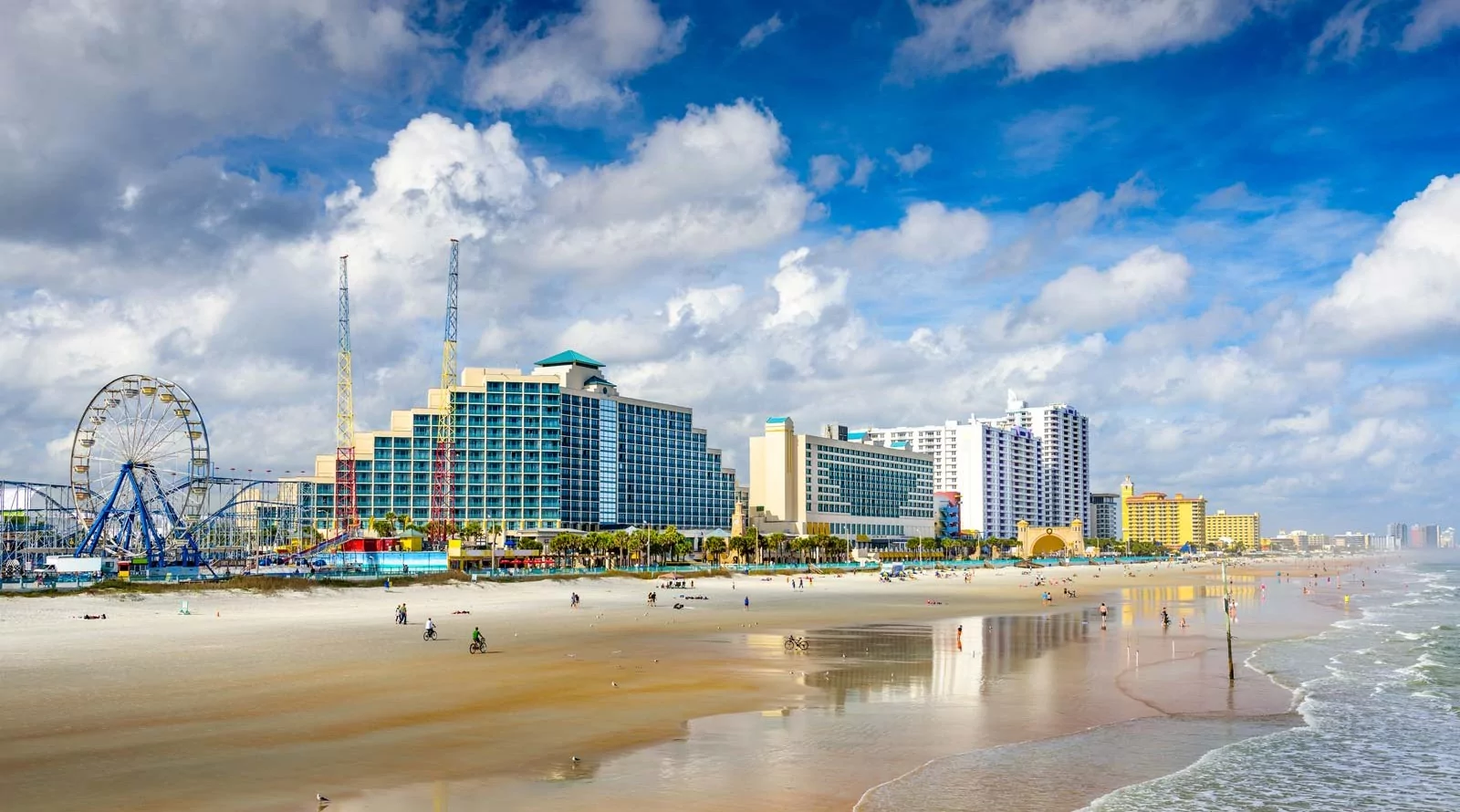 Median home price:

$300,000

The median price per square foot:

$231

Rental vacancy rate:

5.4%

Median rental income:

$1,299/month

Population:

74,437

Northeast of Orlando on the Atlantic coast, Daytona Beach is known as the home of NASCAR and spring break but has much more to offer. U.S. News calls it "one of Florida's most well-rounded metro areas," citing a plethora of museums, theaters, and shopping.
Young professionals are attracted to Daytona (and neighboring Port Orange) because it's among the most affordable metro areas on Florida's space coast. Daytona also boasts over 38,000 acres of nature preserves and 47 miles of palm beach county. Housing is in demand. Volusia County Economic Development issued $ 1.33 billion in new residential building permits in 2021.
Central Florida is attracting young professionals by the thousands and continuing to grow. If you want to invest in Florida real estate for these young adults to rent, you'll find your ideal property in one of these markets.
Learn more about being a Florida landlord with our Florida Real Estate Investing Guide.