Property maintenance is a huge deal for rental properties since it means that either you have to hire someone to make repairs, or you have to drive out and fix things yourself. Whether you're paying out of pocket or through homeowners association fees, repairs cost a lot of money and time.
1. Ensure It's Waterproof From the Get-Go
If moisture gets into a property, it can ruin everything. Take a look at different types of siding, multiple types of roofing, and air-tight windows to ensure that you find ones that offer the best seal. This seal will ensure that moisture stays out. Water is one of the most dangerous things in this world, strong enough to carve out the Grand Canyon, so be careful with letting it into your property.
2. Have the Property Checked Yearly for Pests
Rodents and insects can quickly ruin the value of a property if they make their way into it. Instead of waiting for that to happen, have the property checked by a professional who can catch the earliest signs every year. Ensure that tenants are informed that they should tell you if they spot any pets otherwise.
3. Check HVAC Systems Thoroughly
When HVAC systems go down, tenants get desperate to fix them. This can be stressful for everyone involved, so it's better to take the time to schedule yearly inspections of them. This will ensure that everything's in working order and will save tenants from weather emergencies when they need them the most.
Maintaining and replacing HVAC systems can be costly. Landlords can use Baselane to track all their property expenses and ensure to budget for such preventative maintenance.
4. Check Water Drainage on the Exterior
Although checking for moisture getting into the property matters, you should also be vigilant about water gathering or flooding on the exterior. If you're in an area that's prone to flooding, or standing water, look into landscape drainage solutions, and consider using anything from ditches to rain gardens to stop your properties from flooding.
5. Get High-Quality Appliances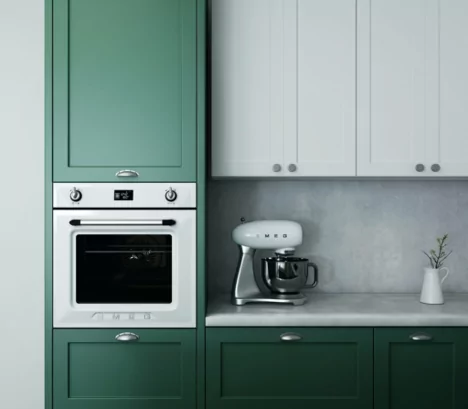 The best appliances out there aren't the most expensive ones. Look for appliances that are highly rated for their longevity and that have an appealing look to them. This will encourage more people to consider becoming a tenant and will also ensure that you don't have to worry about the products breaking down often. If you can get a warranty on them, this can be even better, since it means the repairs will be done by the company itself.
6. Floors That Are Resistant to Scuffing and Age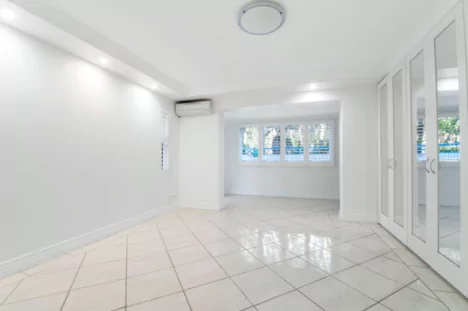 The best flooring for rental property needs to last and look good: but you should take this further by ensuring that it's scuff and waterproof. You can use anything from laminated wood to tile, but make sure that it's prepared to last as long as you'll own the property.
7. Have Fireplaces Inspected Yearly
A fireplace that goes un-inspected is a smoke and fire hazard waiting to happen. Although most fireplaces go unused every year, you must have someone inspect your fireplaces at least once a year. Time these inspections for the summer or early fall to beat out the large numbers of people who will start calling for help in the early winter.
8. Have Property Well Insulated Throughout
A well-insulated property is one that's going to have far less moisture, insect life, and noise pollution make its way inside. To take this further, take your time ensuring that the insulation you use is up to date, that the insulated spaces are well-filled, and that there's no moisture or insect life already in these areas that could cause damage.
9. Be Picky About Which Tenants You Chose
Tenants are picky about everything from location to wood doors with white trim: so you must be picky too. Look for high-quality tenants that have a great rental history and can prove that they're not just going to cause a million problems the moment they move in.
10. Be Aware of Property Risks, Like Pipes
When you purchase a property, make yourself aware of any high-risk items, like pipes that go through the attic. Although this wouldn't usually be a problem if you live in a southern state, more states are seeing worse winter weather. You don't want to be surprised by frozen or burst pipes like those that Texas saw during the great freeze of 2020. Make sure that all pipes are protected from the cold, and if they're not, notify tenants about opening their faucets and allowing a steady drizzle of water to escape during icy nights.
Every Property Is Different But Should Still Be Prepared
Whether you're building your rental property from scratch or you're taking on a project property from another rental service: the main way to decrease maintenance costs requests is to handle situations before they become problems. Get to know your property's risks and complete necessary work sooner rather than later. It's always a good idea to make sure you are tracking your maintenance costs as well. Baselane offers a suite of tools that help landlords stay on top of maintenance requests and turn a profit.
No matter how much maintenance you do, or how far you plan ahead, remember that the unexpected can always happen. Baselane's insurance for landlords, powered by our partner Obie, is tailored to make sure you are protected. Combine proper maintenance with a good safety net to make sure you are prepared for everything and not losing any of your hard earned rental income.