According to TransUnion, a credit score provider, the average cost of an eviction is $3,500 up to $10,000, and it takes at least 3-4 weeks for the process to run its course. Even tenant turnover can cost up to $1,750 per month – that's why it's important to perform thorough background checks on your potential tenants.
Don't "trust your gut" or "judge a book by its cover" as they're both unreliable. Using due diligence in the tenant screening process will save you from damaged property, lengthy vacancies, and ultimately leave more money in your pocket.
Get started with our partner, TransUnion SmartMove, today to help you find the perfect tenant
Learn more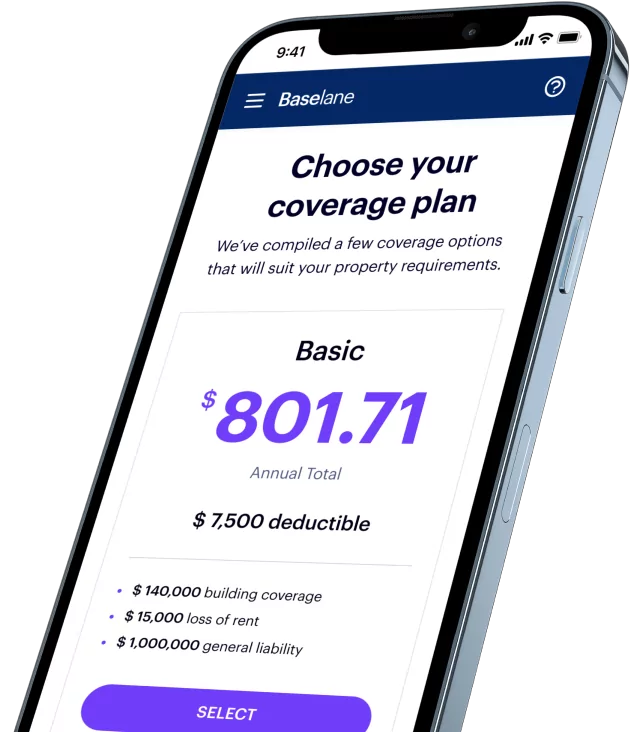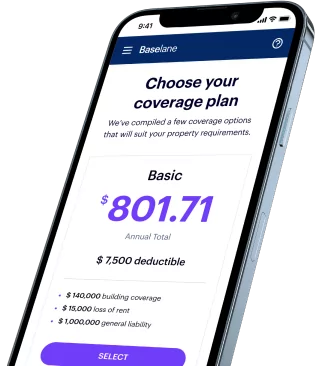 1. What is a Tenant Screening?
Tenant screening is a process to evaluate possible renters. A standard tenant screening provides credit history details, criminal background, and eviction checks. Additionally, you can also perform a rental history screen and get some references from current or previous landlords.
For landlords or property managers, it helps assess whether or not the tenant will abide by the rules of the lease or rental agreement, care for the property, stay long-term or short-term and identify potential risks such as non-payment of rent, noise complaints, or poor credit scores.
Before jumping into "how to run a background check on a tenant" let's talk about what you can do to set yourself up for success, including your creating your ideal tenant, advertising a quality listing, and pre-screening tenants.
Pro Tips to Remember:
Tenant Screening Process:

Set up a repeatable process you can follow every time you need to find a new tenant for your property.
Online Pre-screening:

Google your tenant's name and email to see what you can find online in their social profiles. You can confirm their identity online. Use LinkedIn to see if their employer records match. Use Twitter to see if their names come up in news reports.
Phone Pre-screening:

Pre-screen the tenant on the phone after he/she applies and ask them questions. Ask about their job and income, rental history, why they're moving, and other things that may be important to you. If they're bitter or angry with them, find out why. You'll learn a lot about how they handle conflict and these conversations can help you better understand what you may face
Background and Credit Check:

You can use

TransUnion SmartMove

to perform a background and credit check. However, it's hard to assess the personality of the applicant without talking to them.
Red Flags:

Look for troubling signs like if a tenant wants to move in "right away" without seeing the apartment, doesn't have sufficient proof of income, or wants to skip the "background check." These are warning signs of potential tenants you may want to avoid.
Employment Verification:

Don't use the employer contact number they provide. It's easy for a friend to pretend for them. You can verify their employment by requesting an official letter from the tenant's employer. If not, most companies can be found online.
References:

Ask for 1-2 references, including a previous landlord. Verify the previous landlord's name by asking your realtor or lawyer to do a land registry check on the addresses belonging to past landlords.
2. How to Screen Tenants?
Imagine a funnel—start with a wide opening (or pool of rental candidates), filter out risks, poor fits, and personal (legally acceptable) factors, until your perfect tenant drips out the bottom.
Step 1: Create your ideal tenant profile criteria
Before background and rental history checks, pre-screen potential rental candidates by determining your ideal tenant criteria. Set expectations to filter out candidates before they view the property or apply to rent.
You can't discriminate against seven protected classes listed in the fair housing act, they include:
Race

Color

Religion

Ethnic background

Gender

Familial Status

Disability (mental or physical)
You can, however, advertise with certain criteria, such as:
For instance, experts recommend your tenant's gross salary be equivalent to three times the monthly rent (variable by location). Let's say you believe the prospective tenant should be making around $70,000. That means, by charging $2,000 a month in rent, the tenant is required to make $6,000 per month (3 x $2,000). If you multiply that by 12 months, you end up at a $72,000 annual salary.
You can ask for a recent pay stub, but they don't have to supply you with one. Self-reported income may not be accurate. Our partner, TransUnion SmartMove, provides an Income Insights report which saves time chasing down former employers to verify income.
If your rental property is in an area near a college, university, or known as a starter area for new immigrants, getting prospective tenants with rental histories may be difficult. You can require a co-signer in your lease, but put that in your rental listing.
Can landlords discriminate against felons? The US Department of Housing and Urban Development (HUD) is seeing more landlords discriminate based on criminal backgrounds. You can deny an application based on criminal history. However, asking questions about upcoming holidays, language, or what country they were born in is discriminatory. Our tenant screening tool helps you avoid any confusion.
Step 2: Advertise a quality rental listing
For a quality rental listing, set expectations with clear guidelines with clear guidelines about the property. You can weed out tenants who don't meet your qualifications or don't like your "rules."
What is the monthly rent?

With a beautiful unit and no price, expect a flood in your inbox from people who think they've found gold and want to act fast.

What are the basic details of the property?

Include rooms, bathrooms, and amenities (laundry, dishwasher, etc.).

Is a security deposit required?

The first month, first and last, or none at all. Know that in some states you can't ask for more than 1.5 months.

Will a credit check be required?

If so, who's paying for it?
Will you run a tenant background check?

When running a tenant background search, different details may be provided, so be explicit and list whether it will include eviction reports.
Do you want references from previous landlords?

To check if they were a good tenant (paid on time, no property damage, etc.).
Are pets allowed?

As a landlord, it's your right to have a no-pets policy unless it's an emotional support animal. Under the

Federal Fair Housing Act

, you can't discriminate against people with disabilities who require a support animal to function.
Is smoking allowed?

Whether cigarettes or marijuana, create clear rules around smoking. A landlord with a no-smoking policy in the lease can terminate the tenancy or evict the tenant if it's discovered they have smoked within the property.

Describe the area in detail such as nearby grocery stores, restaurants, and coffee shops. Talk about the neighborhood—is it quiet or a party? What's the average age (e.g. are there families, young singles, or seniors)? Finally, even the best rental units can look terrible with poor photos and staging.
Step 3: Pre-screen tenants over the phone before showing the rental
It can seem like an unnecessary step, but it'll save you time since you're avoiding the tire kickers, those who don't meet your other criteria above, and you'll make fewer trips to and from the property itself.
Before the tenant credit and background check, you can ask prospective tenants some preliminary questions which will help you better understand who they are (and if you want them as your tenant).
While it should be a casual conversation, now is the time to start keeping records of potential applications to refer back to when needed. Consider using Google forms or sending the questions for them to answer via email so you always have a copy.
10 questions to ask potential tenants:
Are you currently renting? Where? How long have you been there?

Does your landlord know you're thinking of moving? Have you given notice?

Why are you looking for a new place to live?

Is there a date you'd like to move in? When do you need a place?

What kind of work do you do? How is your job? Roughly, what's your annual income?

Are you willing to sign a one-year lease agreement?

What's your budget? Can you pay the security deposit? How is your credit score?

How many people will live with you (e.g. partners, parents, children)?

Have you ever been evicted? Faced bankruptcy? Any issues I should know before running a background check?

Do you have any questions for me about the rental application process?

With that information, you can decide if you'd like to go ahead with a tenant background search.
3. How to Perform a Background and Credit Check?
Getting a comprehensive background check is easy with TransUnion SmartMove.
Set up a free account and send an invite for a background check to your potential tenant from the platform. They receive the rental screening and complete their application. TransUnion will verify and send you the credit report, criminal background check, any past eviction, and an income report.

To run the tenant background check, you'll need:
Tenant's full name, contact information (e.g. phone, email, etc.), date of birth, license number, and Social Security number.

Tenant's current and previous addresses, you can decide how many years back you require.

Employment and income verification (e.g. W-2, pay stubs, reference letters).

References from friends or family, employers, and previous landlords.

Consent for a tenant background search.

Should they fail to provide the details, or withhold any information they don't feel comfortable providing, you can use this to filter out tenants you don't want; but be prepared to answer questions about how you will use this information (it's the law).

NOTE: A tenant may want to provide their own rental history report. You can accept it, but know different credit score companies' scores will differ. Credit Karma is made for tenants and uses the VantageScore model which may show a favorable score compared to the TransUnion SmartMove score which is based on the FICO model. The FICO model is what banks use.
Get started with our partner, TransUnion SmartMove, today to help you find the perfect tenant
Learn more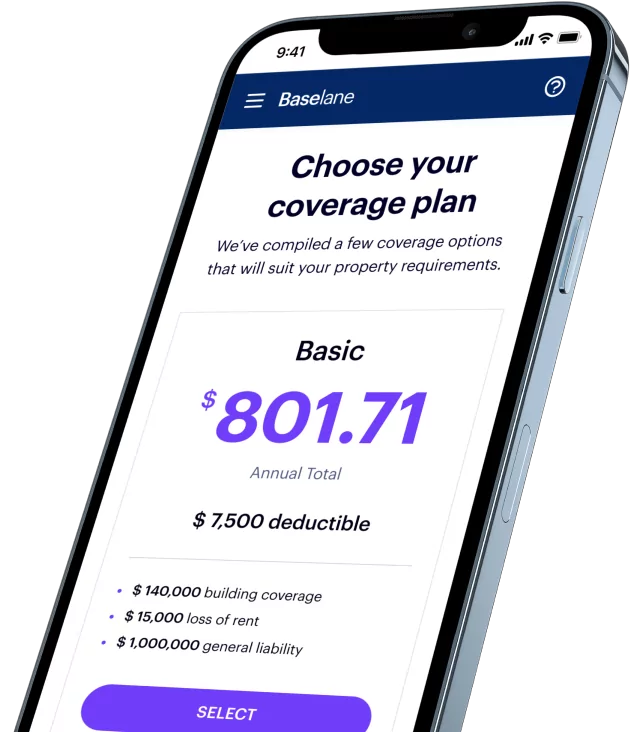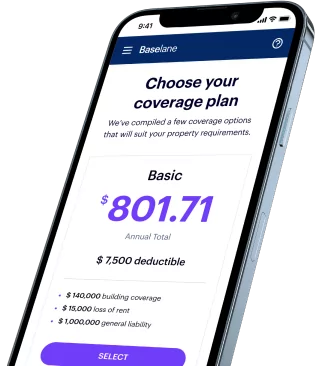 4. How to Evaluate a Tenant's Background Check and Credit Report?
Understanding what's included in a background check and how each applies to you will help you find better tenants and create better pre-screening policies for your rental business.

Not all tenant screenings are created equal. TransUnion's tool, in fact, has 3 tiers: basic, plus, and premium.

Basic: For $25, you get a credit-based ResidentScore* (a credit report built for landlords) and a national criminal background report (subject to federal, state, and local laws).

Plus: For $38, you get everything in basic and a full credit report and a national eviction-related report (subject to federal, state, and local laws. For instance, eviction results aren't available in New York).

Premium: For $40, Premium users get everything in Plus, as well as "Income Insights," a special product tailored for busy landlords who'd like to avoid time-consuming manual income checks.

Always refer to local laws and consider consulting with an attorney to make the most informed decisions. That said, here are the 5 items included in your tenant screening background check:
What you'll get with the TransUnion SmartMove credit report (ResidentScore)
A credit report gives you insights into your applicant's financial history. Knowing whether they'll be able to routinely pay rent on time is critical to your business.

With the basic package, you get basic details like address, reported income, and credit score.

To get more details, get the full credit report in the Plus package that gives you far more details like fraud indicators, tradeline summaries, credit score details, and inquiries.

Below is what you get with the full credit report:
1. Basic information
In a credit report, you'll confirm basic information like their name, current address, and employment history.
2. Fraud indicators
You'll also see fraud indicators that could include an address or social security number mismatch.

Compare and contrast the details from the report to the details provided. If anything doesn't line up, ask for reasons why. For instance, if the number of their employer is different than the one they provided, while potentially harmless (e.g. the direct cell phone, not the company number), could be an indicator of the tenant caught in a lie.
3. Tradeline summary
You'll also get a "tradeline summary" giving you an idea of their financial state. Tradelines show you the types of financial accounts they have open, including:
Open account (30, 50, or 90 days)

Revolving or Option

Installment

Mortgage

Check credit (line of credit)

Typically, for renters, you'll see revolving (e.g. credit cards) and installments (fixed payment plans like auto or student loans).
4. Credit score
The credit report also includes their credit score. A credit score shows you how financially responsible your prospective tenant may be. A credit score is on a scale from 300-850 and the higher the number, the more they are deemed creditworthy.

There are 5 factors that go into a credit score:
Payment history (how well they make payments over time)

The total amount owed/credit availability/utilization (total amount of all debt with the amount of credit available to them)

Length of credit history (their oldest credit)

Types of credit (e.g. credit cards, student loans, etc.)

New credit inquiries (e.g. new loans)

With SmartMove, you get a ResidentScore which is tailored to the unique needs of landlords. At a high level, you'll get a credit score, but because it's tailored for landlords, it can more effectively predict evictions that a basic credit score can't. Their algorithm identifies 15% more evictions, provides scores for applicants with thin files, helping you identify good tenants more than just a numerical score that lacks context.

For example, with ResidentScore, anyone with a credit score below 523 is recommended as a decline. Between 524-537, is a conditional acceptance – meaning you may require a co-signer. Between 538-559 is acceptable, but practice extreme caution. Above 560 is acceptable. Without ResidentScore, these are just numbers on a page.
5. Inquiries
An inquiry can be a hard inquiry or a soft inquiry. Only hard inquiries have an effect on the applicant's FICO score.

A hard credit inquiry is when a potential lender checks your credit before any loan approval, such as a mortgage, car loan, or credit card. A soft inquiry is when someone checks their own credit score when a landlord performs a background check, or when an insurance or credit card company "prequalifies" you.
National Criminal Background Report
A criminal background check includes any offenses at state and federal levels. For the safety of your neighborhood, other tenants, and yourself, run a background check that includes criminal history.

SmartMove's criminal history report includes results from over 200 million criminal records including felonies and misdemeanors. It'll check most wanted databases, the national sex offender registry, and records from federal agencies like the DEA, FBI, and the Secret Service.

While most results are available within minutes, federal, state, or local laws may limit our ability to get some records for the following states: Delaware, Hawaii, Kentucky, Massachusetts, New Jersey, South Dakota, and Wyoming.

You cannot deny an applicant on an arrest without conviction. Be prepared to make a case of why a committed crime is a threat to your property or the safety of residents and neighbors.
National Eviction Related Report
Evictions are costly and time-consuming, two pains no landlords want in their already-busy schedules.

Not all eviction reports are created equal, though. With TransUnion SmartMove, you can accurately match your tenant to eviction records using the credit, personal, and address history information available to TransUnion. They source over 16 million eviction records including public court records under the Fair Credit Reporting Act (FCRA), including:
Failure to pay rent

Writs and warrants of eviction

Tenant judgment for possession and money

Unlawful detainers
Because TransUnion's SmartMove is built for landlords, it looks at the biggest indicators of evictions and reduces your risk.
Income Insights
A tenant volunteers their income, which may not be accurate. As a landlord, you can ask for a pay stub, but they can deny your request. TransUnion's proprietary model uses data from the credit report and an analysis of how much your applicant pays towards debt, how much they spend on average, and the types of balances they're carrying. It looks at this credit behavior and compares it to their self-reported income.

It helps you determine whether more income verification methods are needed. With Income Insights, you can skip the call to the employer and any additional paperwork.
Tenant verification
If you're confused by all the details and data, SmartMove also provides tenant verification services. Essentially, it translates all the details from the credit report and evictions and makes a recommendation to you on whether to move forward with the applicant or not.

Tenant verification removes any bias you may have. For instance, you don't have to calculate the income to rent ratio – it does all that for you.

Final Thoughts
A tenant screening can give you all the details you need if you do it the right way. Be diligent about your process and follow through on it – don't let anyone skip a step because you have a "good feeling" about them.
FAQs
What makes a good rental listing?
A good rental listing includes great photos or video, a catchy headline, the basics of the property, unique features and in-suite amenities along with clear and concise policies on rent, fees, and damage deposits.
It also includes your definitive policy on things like pets and smoking, as well as a call-to-action and an idea of what the next steps are to complete a prospective tenant's rental application.
What are some tips for attracting potential tenants?
To attract your ideal tenant, decide who they are and accentuate the parts of your property that would be appealing to them or solve their pain points. You can also attract tenants with an affordable price and some in-demand amenities such as high speed internet or underground parking. Opening your place to pets also increases your prospective renter pool.