Create & E-Sign Lease Agreements
We've partnered with Rocket Lawyer to enable you to easily create, manage, and e-sign lease agreements directly within Baselane. Our initial Beta version allows you to create and e-sign 3 free leases. A full launch with unlimited lease creation and e-sign is coming soon. This feature allows you to:


Create lease agreements for all 50 states
Save, print, and share the agreement
Securely e-sign the agreement; invite others to sign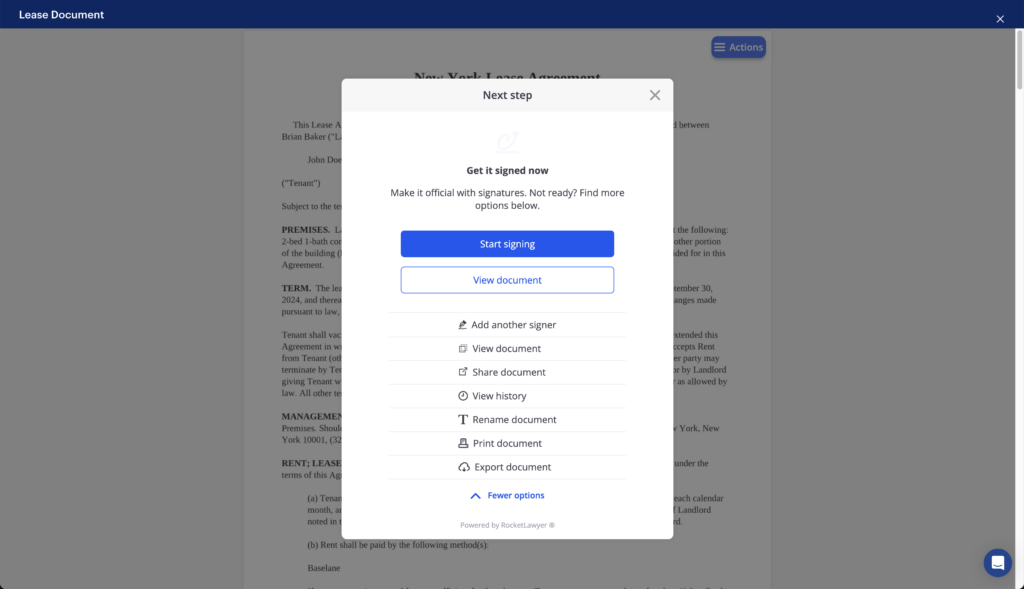 We are excited to announce a partnership with Simplist, a mortgage platform specializing in finding you the most affordable rental loans.
We'll search over 50,000 options from top lenders to match you with the best one
Our knowledgeable loan officers will guide you through all scenarios
With Simlplist's streamlined online experience, there is no impact on your credit score, and within five minutes, you can have your pre-approval in hand
Rent Payment Processing Improvements
We've improved our rent payment processing to reduce situations where payments fail. We have built tools to identify if your receiving bank account will have issues receiving payments, and we now allow you to change receiving bank accounts for all invoices in one go.
Improved connectivity for External Accounts
We have made under-the-hood improvements to the connectivity of your externally connected accounts (via Plaid) to ensure that the transactions and balance are as current as possible.