New features to simplify and improve your rent collection
We've added many new features this month to help you simplify and improve how you collect rent with Baselane.
Edit Active Rent Collection
You can now easily edit any active rent collection. Whether you need to renew/extend a rent collection, update monthly recurring rent charges, change late fee schedules, and more, the new edit rent collection functionally gives the all flexibility to meet your rent collection needs.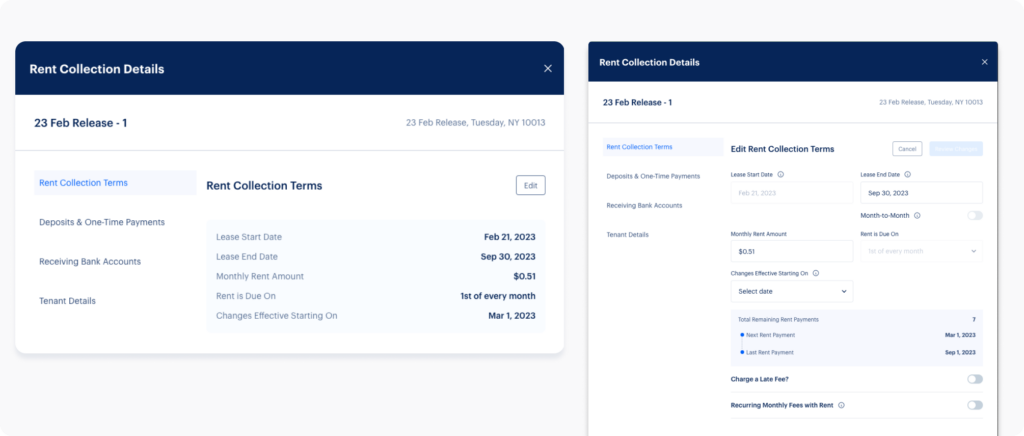 Improved Rent Collection Summary
We've made getting a clear snapshot of your rent collection payments easier! Our improved rent collection summary gives you a clear view of all rent collection payments across Completed, Processing, Unpaid, Overdue, and Failed Payments. Quickly double-click to see all invoices across different payment statuses to see the details of each invoice or payment.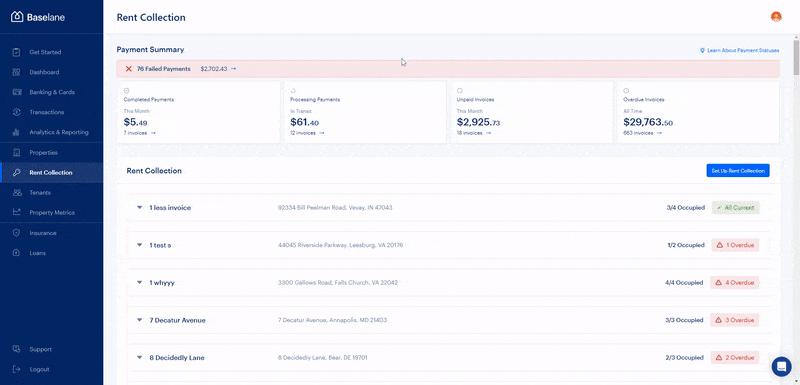 Faster & Streamlined Tenant Activation
We've dramatically improved our Tenant activation experience. So when you invite a Tenant to join Baselane, it will be easier and faster for them to activate their account and start paying rent.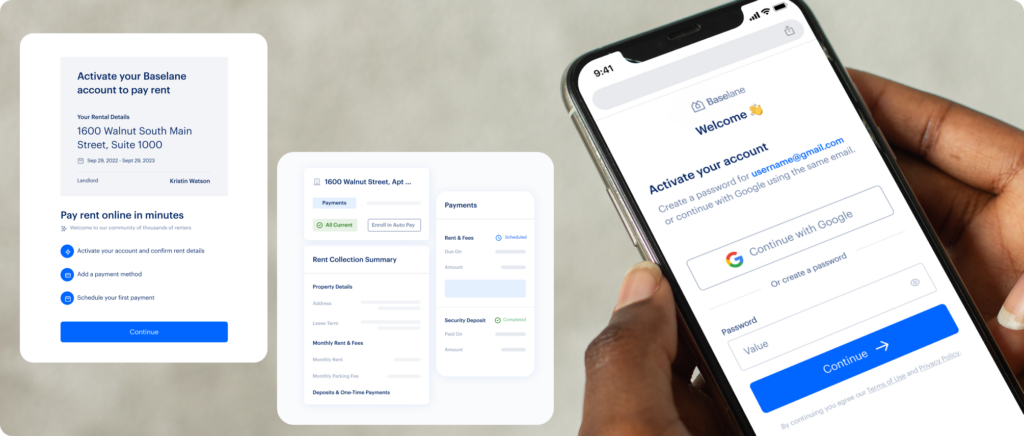 Monthly User Digest Email
At the begging of February, we launched our first Monthly User Digest email. Each Monthly User Digest email provides a snapshot of your Baselane activity from the previous month. This monthly email will help you stay updated on all your activity on Baselane.