Virtual Cards are here, and they're kind of a big deal!
Baselane's Visa Virtual Cards work exactly like your physical debit card—they just live on your Baselane Banking platform instead of your physical wallet. They allow you to automate bookkeeping, give you greater control over spend, and are a safer and more convenient way to pay.
What's so special about our Virtual Cards?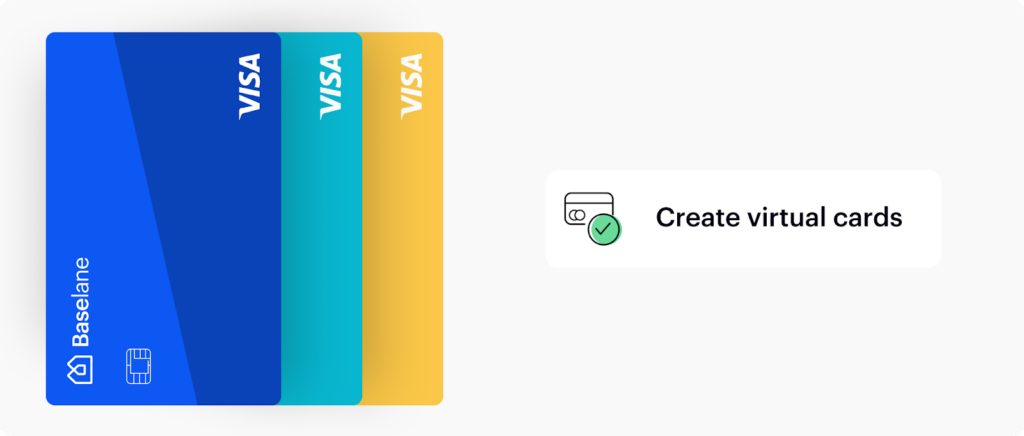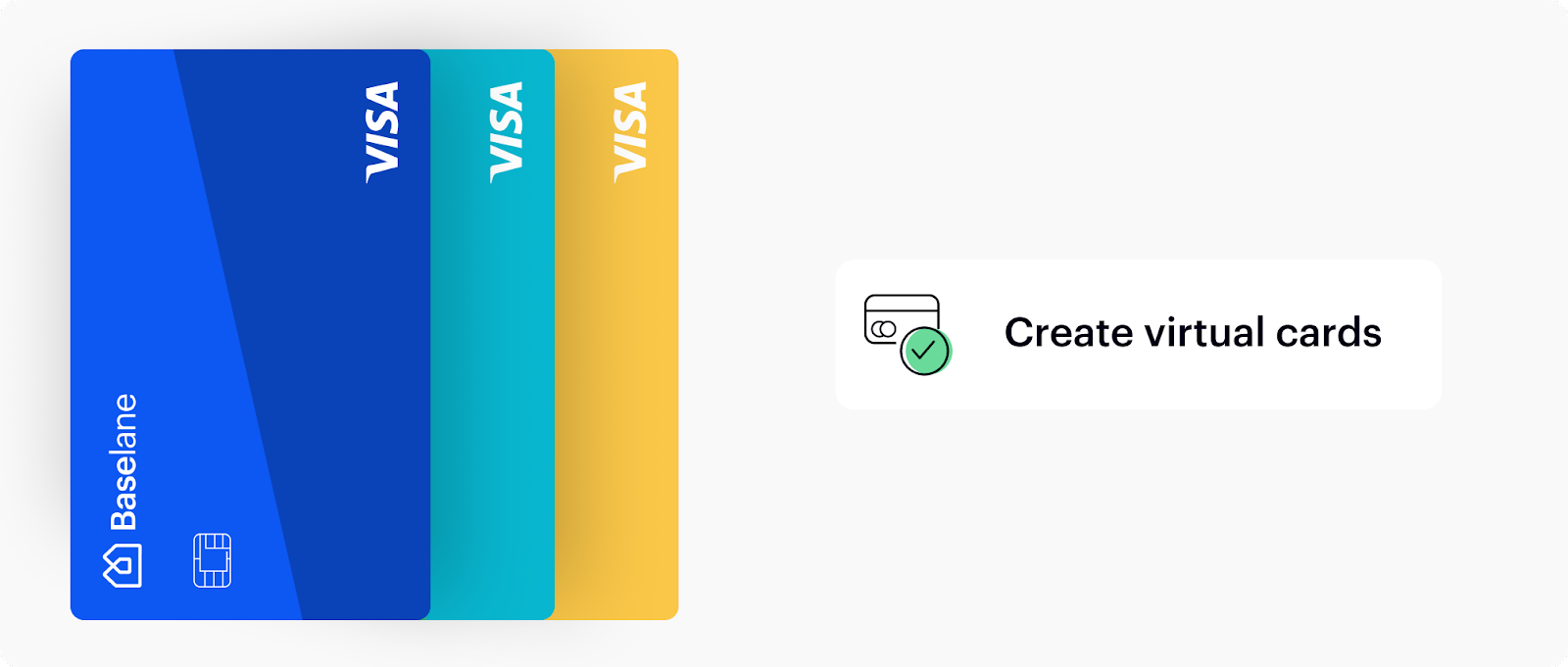 Automate Expense Categorization
Make bookkeeping a breeze. Set rules for each card to have all transactions auto-tagged to a property and expense category.
Create Up to 10 Virtual Cards per Banking Account
Use them to manage your spending, create separate cards for different expense types, properties, vendors and more.
Set spending limits, lock, unlock, and close cards any time you want.
If the card is locked or the transaction goes over the limit, it will automatically decline.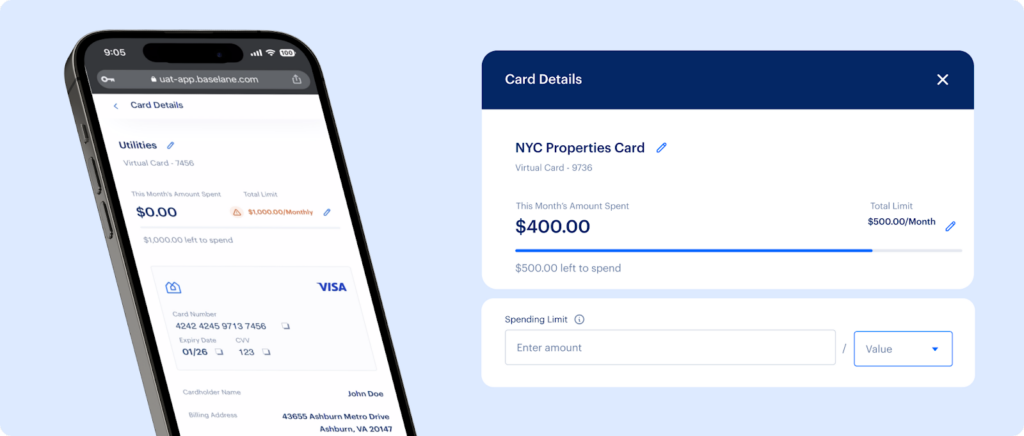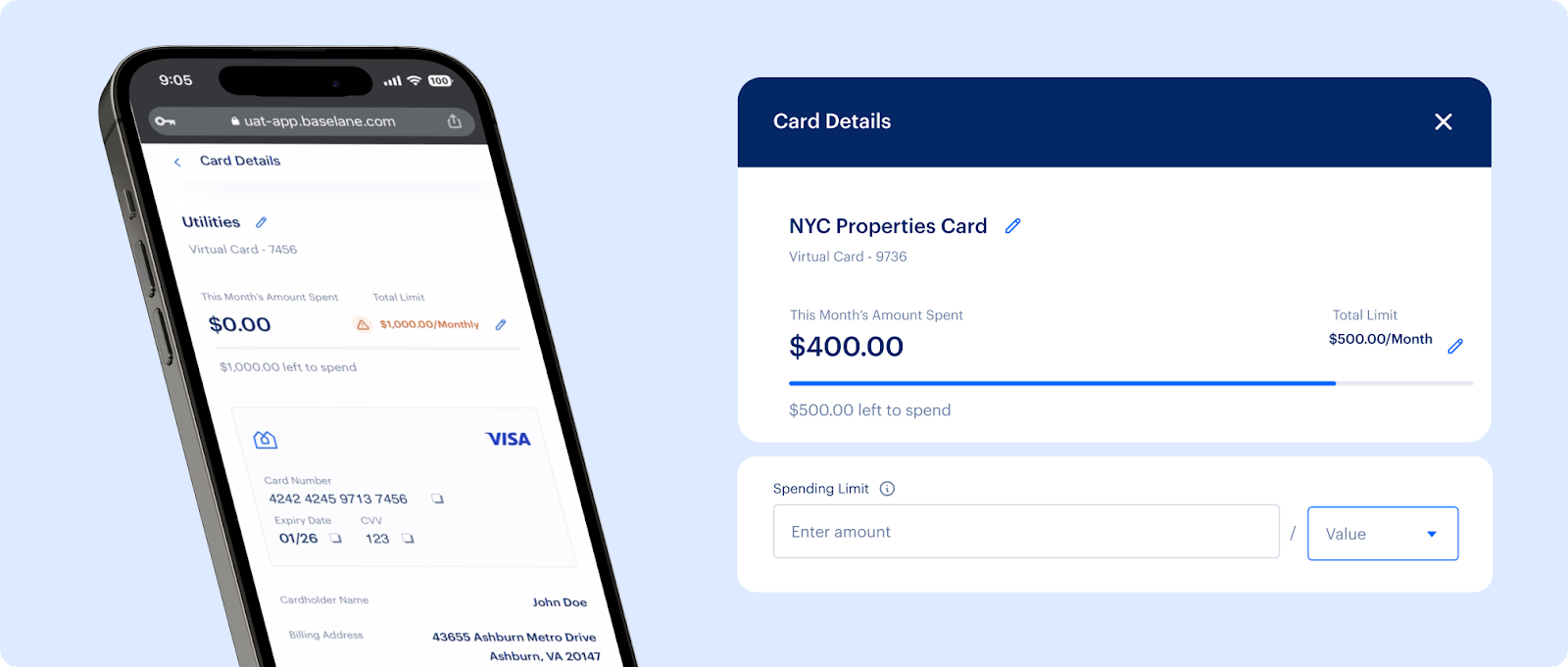 You don't have to wait for your card to arrive in the mail—start using it from the moment it's created.
Get the same great rewards that you have with your physical Baselane debit card.
There is no physical card that can be stolen. Instantly lock or close your card details if you think your account has been compromised. Plus, built-in Visa fraud protection.
Add to Apple Pay and Google Pay
Instantly add Baselane Virtual Cards to Apple Pay and Google Pay, to use anywhere contactless payments are accepted.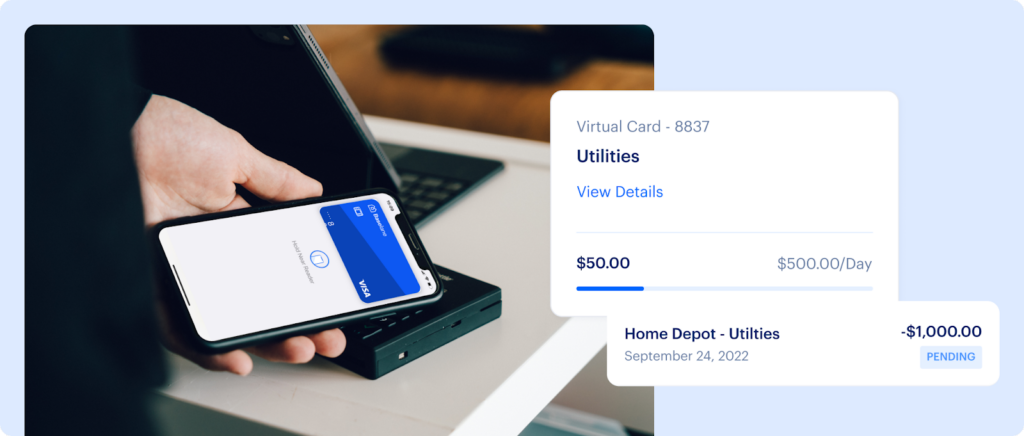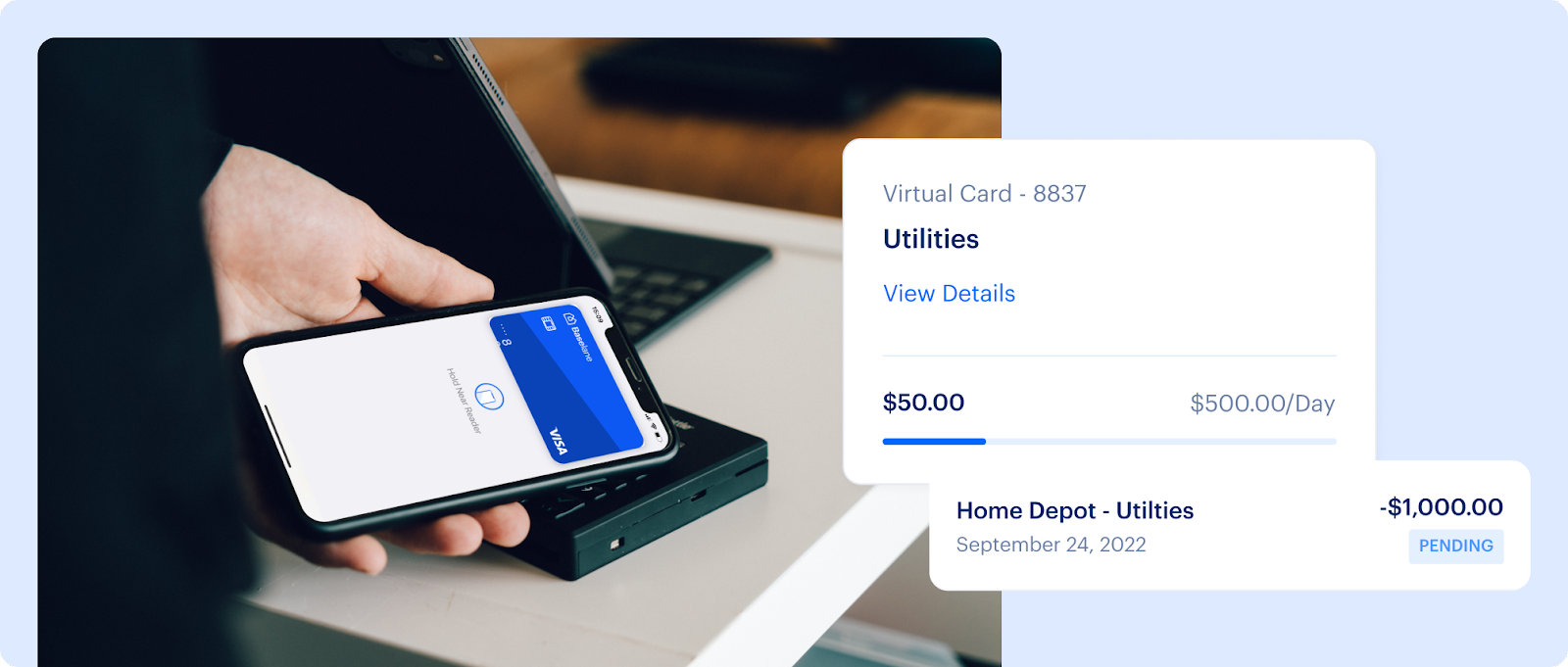 Start using Virtual Cards in a few simple steps
Open a Baselane Banking account in minutes if you don't already have one.
Create a virtual card directly from your Baselane Banking page; instantly see the card number on the Baselane platform.
Set a spending limit for the virtual card. Great for recurring payments, budgeting and control.
Set card rules to have all transactions auto-tagged to a property and expense category.
Get unlimited 1% cash back on spend and track your spending on the Transaction page.