We're rolling out more new features to deliver a better experience for you.
We're excited to announce our latest product updates for March. We're constantly working to launch new features and improve your experience using Baselane.
We've revamped the rent collection home page, Now you will see rent collection organized across active, expired, and archived rent collections. Additionally, when you click into a rent collection, you will see a newly designed summary of your rent collection across Payments, Tenant Details, Rent Collection Terms, and Receiving Bank Accounts. You can also now track the onboarding progress of your tenant. Rent collection is now fully functional on mobile, from set up to managing rent collection.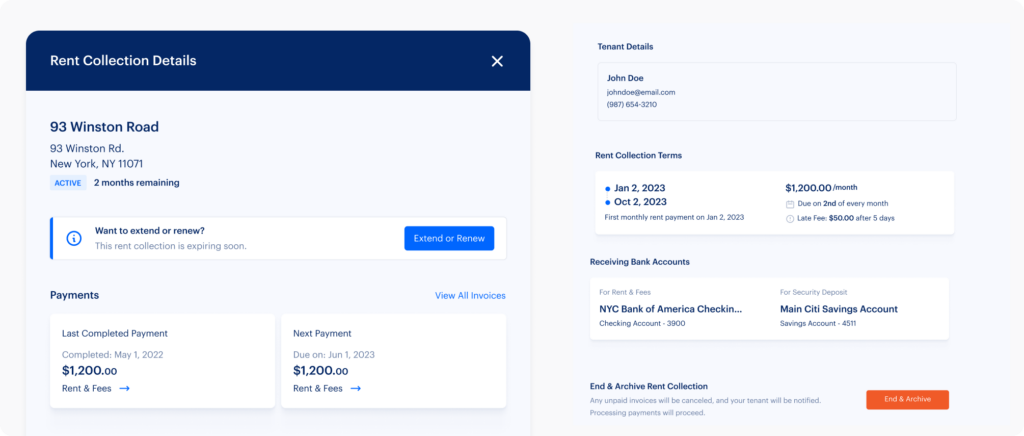 Try the new Tax Package to make tax season a breeze. With one click, you can download a consolidated report of your property financials that can be easily shared with a tax preparer, investing partner, lender, or anyone requesting your financials.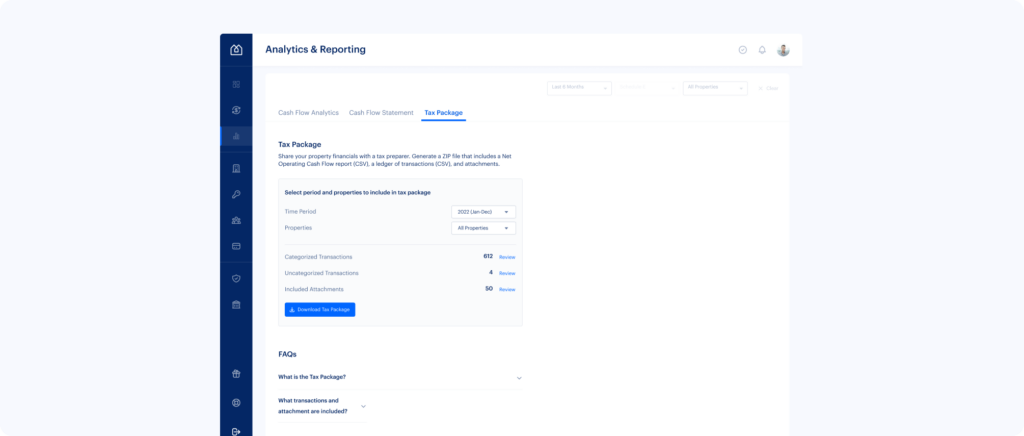 Improved Tenant Onboarding
We've continued streamlining the tenant onboarding process. Now tenants can see a summary of rent payments and can add a payment method during onboarding. This makes it easier and faster for your tenants to get started with Baselane and make their first rent payment.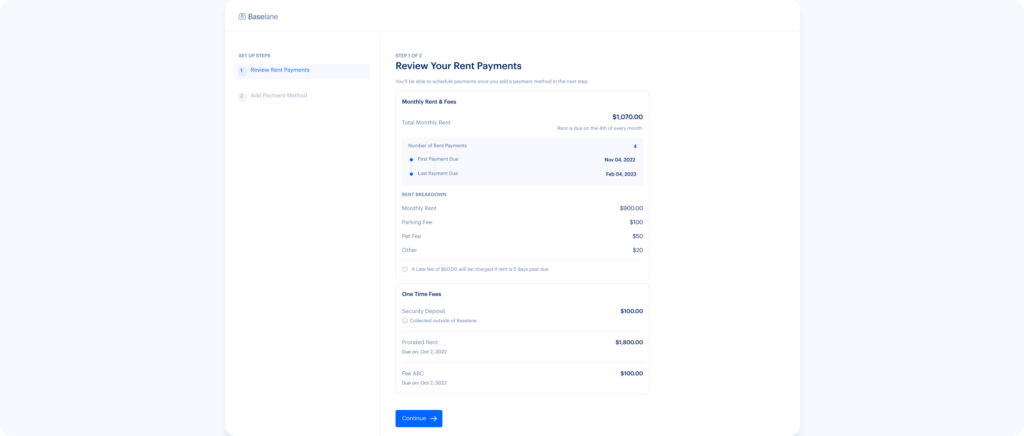 Invite other landlords and real estate investors to join Baselane from within the product. Earn $100 for every landlord you invite. Terms apply. See here for more details.