There's no shortage of banking options to help manage rental property finances. But as a landlord, you need more than a list of transactions and monthly bank statements.
When keeping your cash flow in check, you need an integrated solution that offers unlimited accounts for each property, bookkeeping tools, and online rent collection under one roof. Keep reading to learn more about the best banking for real estate investors and landlords.
1. What are some benefits of a landlord-specific bank?
Traditional banks often leave you with expenses and rent payments for multiple properties grouped into one account. This creates the dreaded cycle of sifting through transactions to organize, separate, and manually log them into spreadsheets to get an idea of how your investment properties are performing. The only way to say goodbye to dozens of logins and disjointed accounts is to simplify your property finances with banking built for landlords.
"When I saw that Baselane offers virtual cards, accounting, and transaction-tagging, I knew this would make it easy to open and manage multiple accounts for each property. I love having transactions organized in one place." – Jason B. Seattle, Washington.
Baselane offers an all-in-one financial platform for landlords to help you save time and increase returns:
High yield checking interest (60x national average)*

UP to 5% cash back on debit card*

No minimum balance requirements

Unlimited property accounts

Hold Security Deposits in separate virtual accounts ("escrow security deposits)

Integrated bookkeeping and reporting

Virtual card and spend controls

Automated rent collection
2. Do you need to have minimum deposits or balances?
A bank or credit union might require you to make an initial deposit to open an account or maintain a minimum balance every month to qualify for certain benefits. These costs can add up quickly when managing accounts for multiple properties.
Traditional banks' minimum deposits can range from $25 to $100 or more, depending on the institution. Balance requirements typically fall between $100 and $500, charging additional fees if your account falls below the threshold.
Baselane offers free landlord banking with zero minimum deposit or balance requirements. You also earn 55x* better interest rates than with traditional banks, which is handy when holding a security deposit.
3. What are the costs and fees for a digital landlord bank vs. a traditional bank?
Most banks make the bulk of their money charging customers hefty fees ranging from a few dollars to $35 per transaction. On top of that, you may be surprised by other penalties like setup fees, annual fees, and other charges hidden in the fine print.
"My old bank, and every other bank I've had to use, had fees for setting up a new account for each property. If I didn't want to pay fees, I had to go to a credit union, but their software wasn't user-friendly. So I ended up spending hundreds each year." – Ken B. Seattle, Washington.
Not only will you avoid these additional costs by switching to Baselane Banking, you will earn more on your deposits as well. Baselane lets you keep more of your money with no monthly fees, zero withdrawal charges, and free ACH transfers.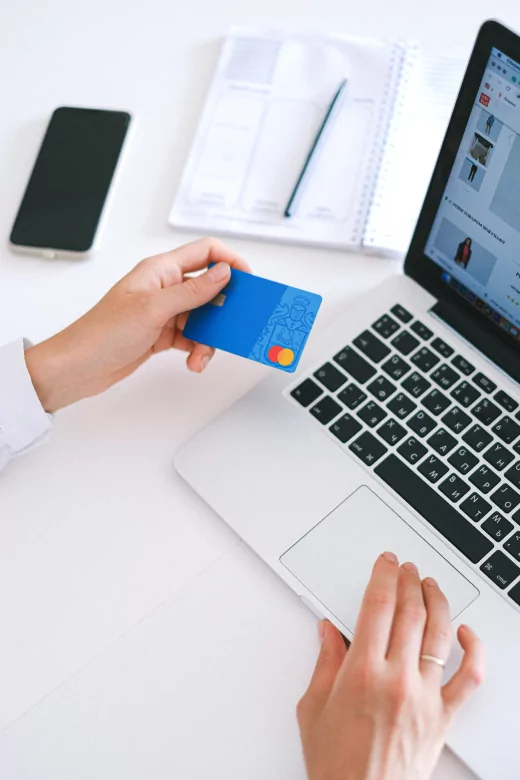 4. How many accounts can you have?
Managing your accounting can be pretty demanding unless you're a chartered accountant or an experienced financial guru. Because of this, you may opt to keep separate bank accounts for each rental property. This strategy keeps your funds in order, but it can increase fees and the time spent bouncing between account logins to balance your books.
Most traditional banks limit the number of checking accounts you can have. Even if you can open multiple accounts, there is a limit on how much of your funds are insured by the FDIC (usually $250,000 per account owner, per financial institution).
Baselane allows you to open multiple landlord banking accounts for each property, partitioned for each unit, with dedicated accounts for security deposits. You can also securely and quickly connect external accounts from 11,000 different financial institutions using Plaid (a service that is used by Venmo, Cash App, and most top 20 banks in the U.S.)
5. Which one integrates with bookkeeping tools?
Traditional banks typically don't offer bookkeeping tools to simplify your investment portfolio. And the ones that do are usually run through an expensive third-party app integration rather than the banking platform itself.
Baselane offers the best banking option to make your bookkeeping a breeze. You can track total cash flow, expense details, and Schedule E deductions and get automated insights into your property performance, all for free.
"Love that I can look at my whole portfolio at a high level and drill down into specific properties. I can't believe that some other applications don't have the accounting feature Baselane has plugged right into the platform. " – Donovan C. Tampa, Florida.
6. Can you easily transfer funds to and from external accounts?
External transfers can move money between accounts held at different banks, and you may need to transfer funds from an external account for various reasons. For example, some state landlord-tenant laws require property owners to keep security deposits in individual trust accounts.
With traditional banks, ACH transfer fees range from $0.20 to $1.50 per transaction, up to $30 or more per month.
Baselane has no ACH transfer fees. You can securely connect your external bank accounts and see your property finances in Baselane's easy-to-use platform without worrying about fees adding up over time.
7. Which one has virtual cards and spend controls?
Virtual cards offer an additional layer of protection, allowing you to use them without exposing your primary account information. Most major banks don't offer virtual cards on business accounts.
With a Baselane business banking account for landlords, you get virtual debit cards that make it easier to manage expenses with built-in spend controls. Automated transaction tagging also helps simplify tax prep by property and Schedule E category.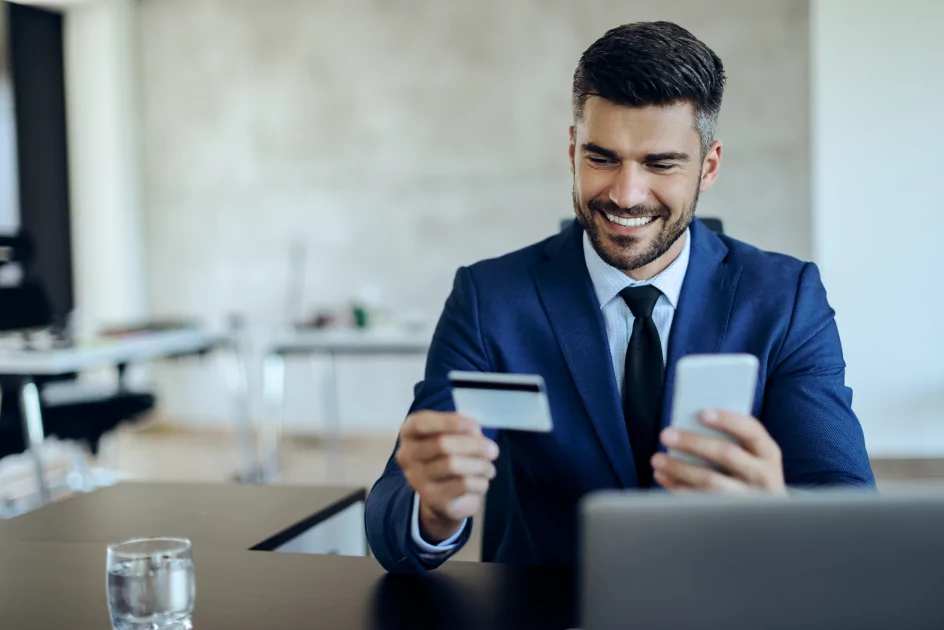 8. Can you easily track rent collection?
Online rent payments through a traditional financial institution come with a transaction record you can access through your landlord bank statement. They simply show that payment came through and the date it was received. There is no option to track or charge fees for late rent payments easily.
Baselane puts rent collection on autopilot with reminders and receipts to keep your tenants on track. You'll be able to easily track payments, get real-time notifications, and quickly see what payments are overdue.
9. Are Digital Banks as secure as Traditional?
Digital banks are fairly new compared to traditional banks, but they offer increased security protocols over brick and mortar locations. Both financial institutions are insured by the FDIC, so you can trust that your money is safe. However, digital banks, like Baselane, take security several steps further with 2-factor authentication, end-to-end encryption, and tokens to protect sensitive data.
Baselane banking offers increased access to funds and easy payment options traditional banks don't provide. You can securely access Baselane accounts from a computer, tablet, or phone device. Baselane also sends automatic alerts for suspicious activity on your account.



Key Takeaways
Having a landlord banking account that increases convenience for your tenants and is easy for you to manage without losing income to extra fees is a win-win. Baselane offers everything from free landlord banking, landlord insurance, tenant screening, and loans to empower you to do more than just manage properties.
FAQs
What type of bank account is best for rental properties?
Each rental property should have its own business checking account, or you should set up one baselane banking account with multiple dedicated virtual accounts for each property. These business checking accounts are used for income and expenses and store funds for future capital expenditures and security deposits. Seek a high APY business checking account to maximize your interest income.
Do I need a business bank account as a landlord?
A business bank account is a legal requirement for companies. If you're using an LLC, you'll need to open a business account in your company's name. Separating your finances is good practice even if you hold property in your name and do not have an LLC
Which banking features are most important for landlords?

As a landlord, you should select a bank that allows you to organize property finances easily, properly separate security deposits, and lets you earn rewards (Cashback, High APY). Be mindful of transaction fees, direct rent deposit capability, and online banking services. Additionally, you should look for integration with bookkeeping and reporting.