Property maintenance is one of the worst parts of owning income producing homes. Although you'll still gain more money than you put into them, having to deal with near-constant work is something that would drive anyone up the wall. Thankfully, there are steps anyone can take to help their properties.
These are some of the best renovation projects any property owner can take on that will reduce your maintenance needs in the long term and allow your income properties to be more of a luxury for you and the renter alike.
1. What to Do to Minimize Property Maintenance Cost?
Property costs can make property ownership stressful, making the monthly mortgage payments seem like nothing in comparison. Instead of accepting higher maintenance costs, consider taking the time to update and gradually add small changes that will ensure the home needs far fewer emergency maintenance calls.
These are updates from ensuring the roof is in sound condition, to checking the HVAC system regularly so that there's rarely a need for any major changes or updates to it. Every part of the property, from siding to flooring is another project you can save yourself major repairs on by making small changes instead.
The main goal for any property should be the reduction of emergency repairs, the following options are some of the best ways to ensure you can do that.
2. Roof That Can Handle Anything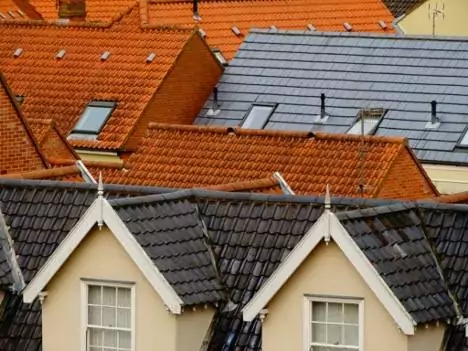 One of the worst places a property can go wrong is the roof. If there's a problem with that portion of the home, it can quickly lead to water damage throughout, rotted wood, and insect infestations. Beyond this, it can make it so that a good tenant no longer wants to rent from you.
Install a slate roof before you allow people to rent your properties. Not only can slate roofs last well over fifty years, but they're also heatproof, great against storms, and can handle anything you throw at them. This is an investment that you'll continue to gain positively from for years to come.
3. Tools and Tips for the HVAC System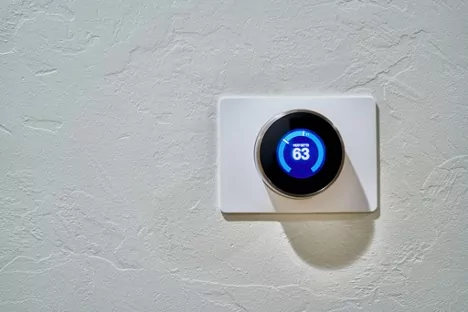 Your HVAC system is going to be a cause of tension in your landlord-tenant relationship if you're not careful. If it goes out often, doesn't heat or cool well, or is out of date, your tenants aren't going to be happy with it.
Update this, and consider adding a smart thermostat. Not only will this ensure that they can track their spending so that they don't go overboard, but it will also give them the opportunity to run your system less and keep from adding so much stress onto something that they use every single day.
4. Increased Security Measures
Security is a must, regardless of where your property is. Not only will it protect your physical property, but it will also protect your tenant, who is your major source of income within the property. Take the time to add things like a key-code entry so that they don't accidentally lock themselves out, a camera doorbell so they can decide whether or not to answer the door, keep track of strangers on their property, and lights that will light up the home's exterior at night, and keep burglars at bay.
Adding security features like fire alarms can also reduce your insurance premiums, saving you a lot of money in the long run.
5. Low-Maintenance Lawn and Gardens
How low maintenance is the yard? A higher-maintenance yard could saddle you with HOA fees and other issues that build up over time, leading to property damage and even flooding. Consider putting in local plants that are native to the area your home is in and making the lawn as low maintenance as possible. Although it will be up to your renters to maintain the grass and property, it's important to make it as easy as possible for them so that they don't leave the yard untouched.
6. Touches of Luxury That Are Made to Last
Luxury is something that many renters are looking for and find difficult to locate. If you can add a touch of luxury to your properties: do it. This can be added through things like heated floors and anti-fogging mirrors. Not only does this make a property seem more appealing: it ensures you can up the cost of your property and how much your renters are satisfied living there.
Keep in mind you have to get these well-made so that they last longer and are a benefit to the property.
7. Siding That Can Handle Everything
How old is your home's siding? The older the siding, the more problems you'll face. If you can update your siding and increase its strength, you'll be able to protect the property from weather, insect life, and noise pollution that all make a property a hassle. Look for fiber cement board and batten siding to increase your property's value and curb appeal. Try to update your siding the moment it needs it so that your tenants, and the property itself, last for as long as possible.
8. Flooring That Doesn't Need Work
Many property owners make the mistake of putting in details they would want on a property instead of details that will work best for a home that may be moved in and out of once or twice a year. Put in sturdy flooring that can handle a lot of traffic instead of something that's simply pretty to look at.
Although hardwood and carpet are popular, installing vinyl flooring will ensure your property lasts for as long as possible, and you don't have to worry about applying sealants or dealing with staining or recarpeting every ten to twenty years.
Every Income Property Should be Low-Maintenance
Although being a landlord is work, it's not worth it if you have to deal with constant maintenance and trouble. Consider some of these updates to make this job far easier.
Ryan Shure is an editor for the Innovative Building Materials blog and a content writer for the building materials industry. He is focused on helping fellow homeowners, contractors, and architects discover materials and methods of construction that save money, improve energy efficiency, and increase property value.