Being a landlord is often seen as a good way to earn a passive stream of income while also building equity. However, everything changed when the coronavirus pandemic hit, including tenant management.
Tips on Tenant Management During a Pandemic
The pandemic has made being a landlord a little more difficult, affecting the housing and real estate industry as a whole. Here are a few steps to make tenant management during COVID-19 less stressful and more successful for you and your tenants.
Provide Different Ways to Pay
If you can't meet clients in person to collect checks, you can make rent collection easier by providing other forms of payment to accept as rent.
However, not everyone has internet access or online banking so you will have to accommodate those tenants with a form of payment that works for them.
Offering different methods of payment is also beneficial for landlords, as it grants tenants greater opportunities to pay their rent on track and remain on the payment schedule.
Streamline the Rent-Collection Process
To make the task of a property manager easier, you can use a landlord banking platform.
Some of these platforms allow you to see all of your property finances in one place so that you can collect rent, take control of expense management, view your monthly cash flow while getting an understanding of how your properties are performing by taking control of expense management.
Be Flexible with Existing and Prospective Tenants
The pandemic was certainly an unexpected event that took many people by surprise. It's important to first and foremost be patient with existing clients as they try to work with you.

In units that are currently leased where the tenant has already given notice that they plan on leaving, you may have a tenant who doesn't want in-person showings.

If that's the case, check the lease to see if you're allowed to bring prospective tenants into the property. You may also suggest a video tour or show a similar unit.

Of course, in accordance with public health mandates, keeping hand sanitizers handy, cleaning door handles, and taking other preventative measures to reduce the spread of COVID are also of importance. Property viewings are an essential service, but require the same preventative measures as any other public activity during the pandemic.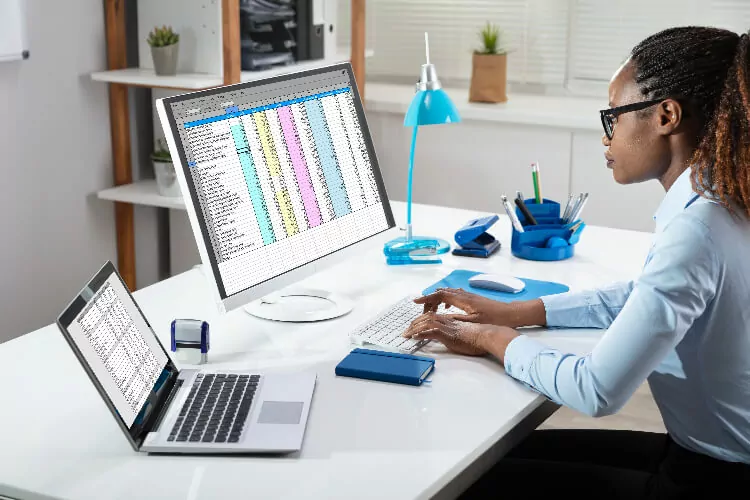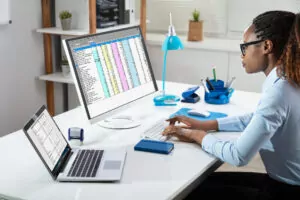 Understand Your Tenant's Rights
While COVID-19 may have affected your tenant or tenants' ability to pay rent, It's important to understand their rights before pursuing any legal action, as some tenants may not be allowed to be evicted.
Earlier this year, the Supreme Court struck down the Centers for Disease Control (CDC) eviction ban because some states, counties, and cities have their own eviction moratoriums in place.
For instance, New York, New Jersey, and Seattle are just a few of the places where evictions aren't allowed due to economic hardships as a result of the pandemic.
In cities or states where there is an eviction ban, tenants must usually file some paperwork in order to be protected and they should send this information to you as well.
Where the eviction ban has ended and rent still isn't paid, you may need to evict to regain possession of a unit. In some jurisdictions, there are laws that allow tenants to stay if they pay what they owe. And, in some eviction proceedings, judges can rule that tenants don't have to make any outstanding rent payments.
You can still evict tenants for other reasons, such as if they have damaged your property or engaged in criminal activity. You must be able to prove these violations, however.
The best course of action is to work with your tenants to create payment plans instead of going through the eviction process and potentially losing any back rent.
Conducting a Socially Distanced Tenant Evaluation
You should perform a tenant evaluation and screening before the lease is signed. You can either have all tenants use an online application and get screened upfront or narrow down the list and then have a select few complete an application and screening.
You should have certain criteria that need to be met before you'll consider them as a tenant. Some requirements may include:
Sufficient Income (e.g. minimum income level is 2x the monthly rent)

A good to excellent credit score (many landlords set a minimum based on the area – e.g. 620)

References (both employer and past landlords)

No past evictions

No criminal history
There are many tenant screening services (such as TransUnion's SmartMove or Naborly) you can use to gather and verify this information. You can also request that potential tenants pay a fee for this service to cover your costs and to filter out those who don't want to be screened.
Tenant evaluation and management during the COVID-19 pandemic can be tough, especially if there are future lockdowns. However, there are options for both tech-savvy and not-so-tech-savvy landlords.
If you live out of state, you can use a property management company or have a realtor show the property and they can report their findings of the tenant to you.
If you're tech-savvy, you can use Zoom and Microsoft Teams, to do video interviews with potential tenants to get to know them better. You can also do virtual showings and use online payment methods for collecting the first month's rent and security deposit. You can also have tenants sign their tenant agreements using software like DocuSign or RocketLawyer.
If you're not tech-savvy, you can offer to meet a tenant at a property and suggest both wearing a mask and maintaining physical distancing while there. You can also let the prospective tenant in and wait outside while they view the unit on their own.
Final Thoughts: Tenant Management and COVID-19
Being a landlord has its ups and downs, and tenant management on a daily basis. However, knowing what tenant rights are, improving the tenant evaluation and screening process, and looking for ways to better manage tenants during this difficult time will make being a landlord a little easier for you or your property management team.
FAQ
Why do I need to understand tenant rights?
You need to know what tenant rights are in your city and state to ensure you don't break the law. Having a basic understanding of tenant rights and respecting them will help you avoid any legal issues or miss any legal requirements.
Why are the tenant evaluation and screening processes so important?
While most tenants are good and make their rent payments on time, some may become a problem. That's why you should evaluate any prospective tenants in person or remotely and conduct a thorough screening process to spot any potential issues ahead of time.
How can I improve my property management operations?
There are many ways to streamline the property management process. Having a platform for rental management that collects rent for you automatically and allows you to view all of your finances in one spot will make things simpler.
Rental Property Finances. Simplified
The all-in-one financial platform to help you save time and increase returns.
Get Started - It's Free