There are many apps out there for peer-to-peer money transfers, and one of the most popular to send money to friends and family in the U.S. is Venmo. With over 50 million active accounts as of 2019 and $160 billion in total payment volume in 2020, many Americans are already using Venmo, which is why many tenants already use it to pay rent online.
Can you use Venmo for online rent collection? Yes. Can you use Venmo to collect rent? Yes. But should you do either of those things? That's a whole other question.
This is why, given its popularity, we decided to test the viability of Venmo as a rental payment and rent collection method to see if it truly stacks up against what Baselane has to offer as a financial platform truly built for the landlord-tenant relationship.
Let's take a closer look at this topic Venmo vs. Baselane: Which Rent Collection App is better?
Rent Collection without the Stress
Easy to set up and free to use
Fast payments
Automated reminders and late fees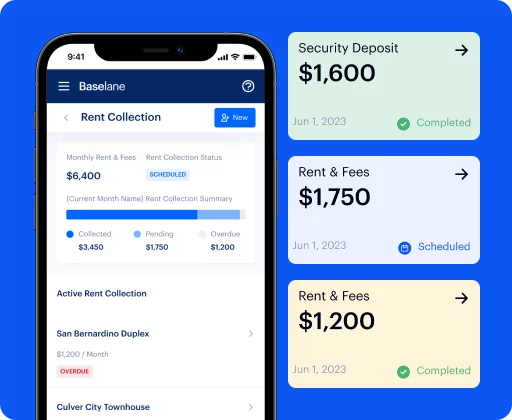 Venmo Rent Collection?

Beware of Partial Payments!
Pro Landlords Refuse Partial Payments.
Venmo vs. Baselane: Overview
Both Venmo and Baselane allow landlords to collect online rent payments. Gone are the days of collecting rent from tenants in person or stopping by your building to empty a deposit slot full of envelopes every month.
Between Venmo and Baselane, two apps that make it easy to send and receive money, which one is better? Let's do a deep dive into each app and find out.
Venmo: Overview
Established in 2009 and owned by Paypal since 2012, Venmo is currently the go-to way many tenants pay rent online, even though it's not strictly a rent payment app. Its primary purpose is to send and receive money peer-to-peer for a variety of different things.
For example, Venmo accounts first gained popularity as a way to quickly send money to friends in situations where one friend had covered the others, such as a dinner out with a group.
However, according to The Statista Global Consumer Survey, nearly 30% of Americans used Venmo from May 2019 to May 2020. With the ability to pay contractors with it, it's now incredibly easy to use Venmo to pay rent.
Landlords already using Venmo can scan a QR code in the Venmo app on their tenant's phone to add their tenant's Venmo account to their list of Venmo contacts. Landlords can also add a tenant already using Venmo with that tenant's username, email address, or phone number.
If a landlord or tenant doesn't have Venmo:
Download the Venmo app
Sign up for an account
Add banking information
Verify financial institutions
Once this is done, Venmo works similarly to collecting rent with Paypal. You can transfer money from your bank's checking or savings accounts into your digital wallet. The money you send to your Venmo contacts will be drawn from this digital wallet balance (called a "Venmo Balance") before being drawn from other payment options like a debit card, credit card, or your bank account directly.
Tenants can use Venmo to pay rent by selecting you from their list of Venmo "friends," or you can request money by selecting your tenant from that same list within the Venmo app. Either of you can enter the amount and a note or emoji indicating what the payment was for to complete the transaction.
Within the app, money appears in your Venmo wallet instantly. It will then take one to three business days to transfer the money from the digital wallet into a bank account. If this is too slow for you, you can make an instant transfer (which takes about 30 minutes), but you'll pay a 1% processing fee.
Baselane: Overview
Baselane is the latest online platform, specifically built to make a landlord's financial life easier, especially rent collection. It is a dedicated service optimized to the needs of landlords and built for automation. In addition, Baselane offers several other financial services meant for rental property owners.
Landlords can get started with online rent collection by signing up for Baselane online. It's free and takes just a few seconds. Once an account is created, fill in the lease details for monthly rent collection, security deposits, late fees, eviction process, and other details. Once the details are confirmed, Baselane will invite the tenant to the dedicated Baselane tenant platform (all of this only takes a few minutes).
Once your tenant has signed up for a Baselane account, they'll be able to link their payment method (ACH bank transfer, credit card or debit card) and schedule payments. They can also sign up to get rent reminders that will let them know when rent is due and can even set up auto-pay so that tenants never miss a rent payment again.
Baselane is one of the fastest rent collection platforms – all payments will be deposited within two days from the date the payment is made.
Plus, Baselane allows landlords to get real-time notifications, track payment history and outstanding rent, with reminders and late fees sent to the tenant automatically. Additionally, landlords can quickly create and edit invoices.
Venmo Rent Collection?

Beware of Partial Payments!
Pro Landlords Refuse Partial Payments.
Baselane vs. Venmo: Features
Baselane and Venmo have several features ideal for rent collection. Below is a look at what each platform brings to the table.
Baselane: Features
Quick and easy sign-up process, plus it's free!
Payments for rent, security deposits, and fees are deposited directly in a landlord's bank account in 2 business days.
Tenants have the option of making one-time payments or setting up auto-pay for recurring rent payments debited from their bank account.
Tenants can pay rent their way using their debit card, credit card, or direct from their bank account.
Tenants can manage and pay rent from any device, desktop, mobile, or tablet.
Automated reminders and payment confirmations are sent to tenants.
Landlords can easily track payment history and any overdue rent payments.
Landlords can receive real-time notifications.
Payments are secure with 256-bit SSL bank-level encryption.

Venmo: Features
Easy sign-up process.
Add Venmo friends using a QR code, username, email, or phone number.
Deposit paychecks directly into your Venmo wallet up to two days earlier than payday.
Transfer money from your Venmo wallet to your bank account in 1 to 3 business days.
Transfer money from your Venmo wallet to your bank account instantly (for a 1% fee).
Request money and initiate the transfer as long as you indicate what the payment is for.
Send money instantly between Venmo wallets for free.
Collecting Rent: Venmo vs. Baselane
This is where the rubber hits the road, and we determine which is the best rent collection app: Venmo or Baselane.
But, instead of just telling you which one is better using reviews and other online sources, we decided to ask a landlord on the Baselane executive team who has used both apps for rent collection along with competitors like Cash App or Zelle and traditional methods like collecting rent checks.
Saad Dar has been a landlord for five years, owning five properties between New York and Philadelphia, with a total of eight doors/units. He's been using Venmo to collect rent from his tenants off and on for that entire five-year span and joined Baselane because of the frustration he felt using Venmo to collect rent.
Collecting Rent Online with Venmo
From the day you download it from the app store, Saad says signing up for Venmo and adding other Venmo accounts is extremely easy.
"If the tenant is in the same room with me and we're signing the lease, I can set up Venmo with them right there. All I have to do is scan their I.D. or scan the QR code in their Venmo app, and right then and there, I have that person in my Venmo contacts," says Saad.
Unfortunately, it doesn't get any easier from there.
"Sure, it's easy to use and set up for everybody, but the tenant has to send the money to my Venmo wallet, and if I forget to transfer the money from my Venmo wallet to my bank account, it will never happen," says Saad.
"I have to manually go in and transfer it from my Venmo wallet to my bank account, and it takes another two to three days to get it in my account for free. Otherwise, on top of waiting, I'm paying a one percent transaction fee, which is pretty annoying."
Plus, with Venmo, if you send the money to the wrong person, it's impossible to get it back, unless you send the money to a dead account or the person forgets to accept the transaction.
"Even when tenants send me their rent on Venmo, I have to manually go back and see when they sent it. If it's late, I have to retroactively go back and charge a fee by initiating another transaction," says Saad.
In addition, Venmo is starting to crack down on payments that look like business transactions.
In June 2021, Venmo announced it would be taking a 1.9% cut of all business account transactions on personal Venmo accounts, while also charging a ten-cent fee. In exchange, those transactions will get some kind of purchase protection.
This may include a refund to the buyer if the seller doesn't send the item, or the seller may be able to keep the full amount. If the buyer claims they didn't get the item, the seller can prove it arrived to the buyer.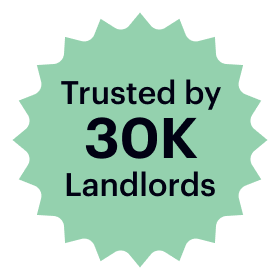 30,000 Landlords use Baselane
to Automate their Rent Collection
Online Rent Collection with Baselane
While Baselane has a few more steps to get started, it has automated features that Venmo doesn't because Baselane is designed with online rent collection in mind.
"The good thing about Baselane is you can set up autopay where money is taken from the tenant via debit, credit card, or bank account and always paid to the landlord on a certain date, so the tenant never has to come in again, and vice versa," says Saad.
"We, from the Baselane side, are also sending reminders to the tenant that, 'Your rent is coming up,' or 'Your rent is overdue.' Venmo doesn't have those capabilities."
On Baselane, landlords are notified if the rent is late via automated notifications and through a user-friendly dashboard on the platform. Baselane can also automatically assess late fees based on the parameters the landlord sets when creating this lease.
"Venmo is very easy to set up, but all these features don't exist because it's not designed for rent collection," says Saad.
Key Takeaways: Baselane vs. Venmo
When comparing Venmo to Baselane, here are the key pros and cons to keep in mind:
Baselane has an autopay feature for setting up monthly recurring rent payments, and Venmo doesn't.
Baselane can automatically notify tenants when their rent is about to be due and when it's overdue. Venmo can't send these notifications.
Baselane can notify landlords how many days rent is overdue or whether it has been paid through a color-coded alert system. Venmo can't send these alerts.
Baselane can automatically assess late fees when rent is overdue. In Venmo, late fees must be assessed manually through a separate transaction.
Money can be transferred from a Venmo wallet to a bank account in 30 minutes for a 1% transaction fee. Baselane takes two business days, and it's free for Landlords.
Adding contacts and signing up for an account is easier on Venmo than they are on Baselane.
Mastering Texas Landlord Insurance: Coverage, Costs, and Key Considerations
With average home prices declining and rental occupancy rates holding steady at 92.5%, Texas real estate investing doesn't show any sign of slowing. However, rental…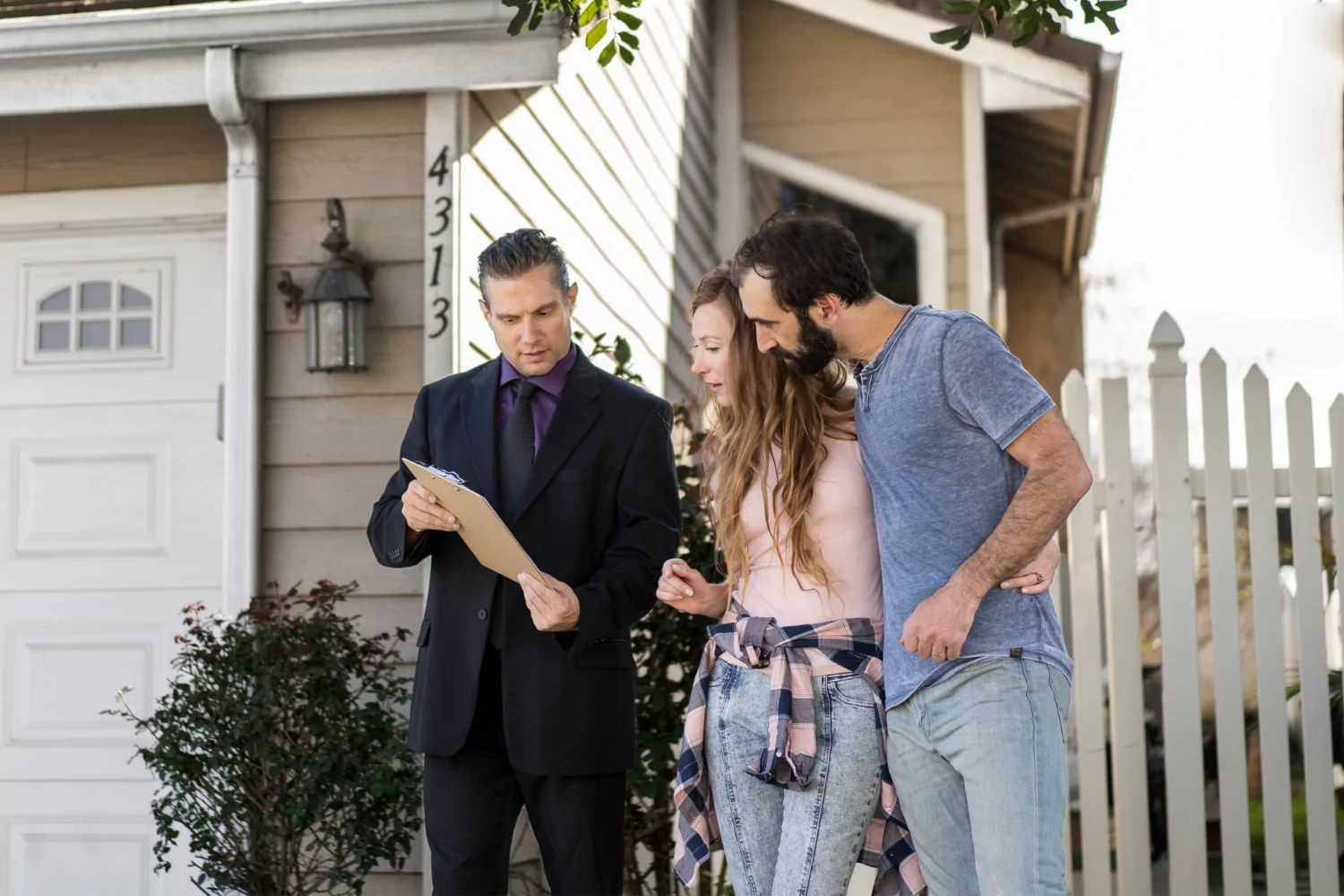 Exploring Umbrella Insurance: Safeguarding Your Rental Property Investment
Standard insurance policies might not cover everything you need to protect your rental properties. That's where rental property umbrella insurance comes in—it's like an extra…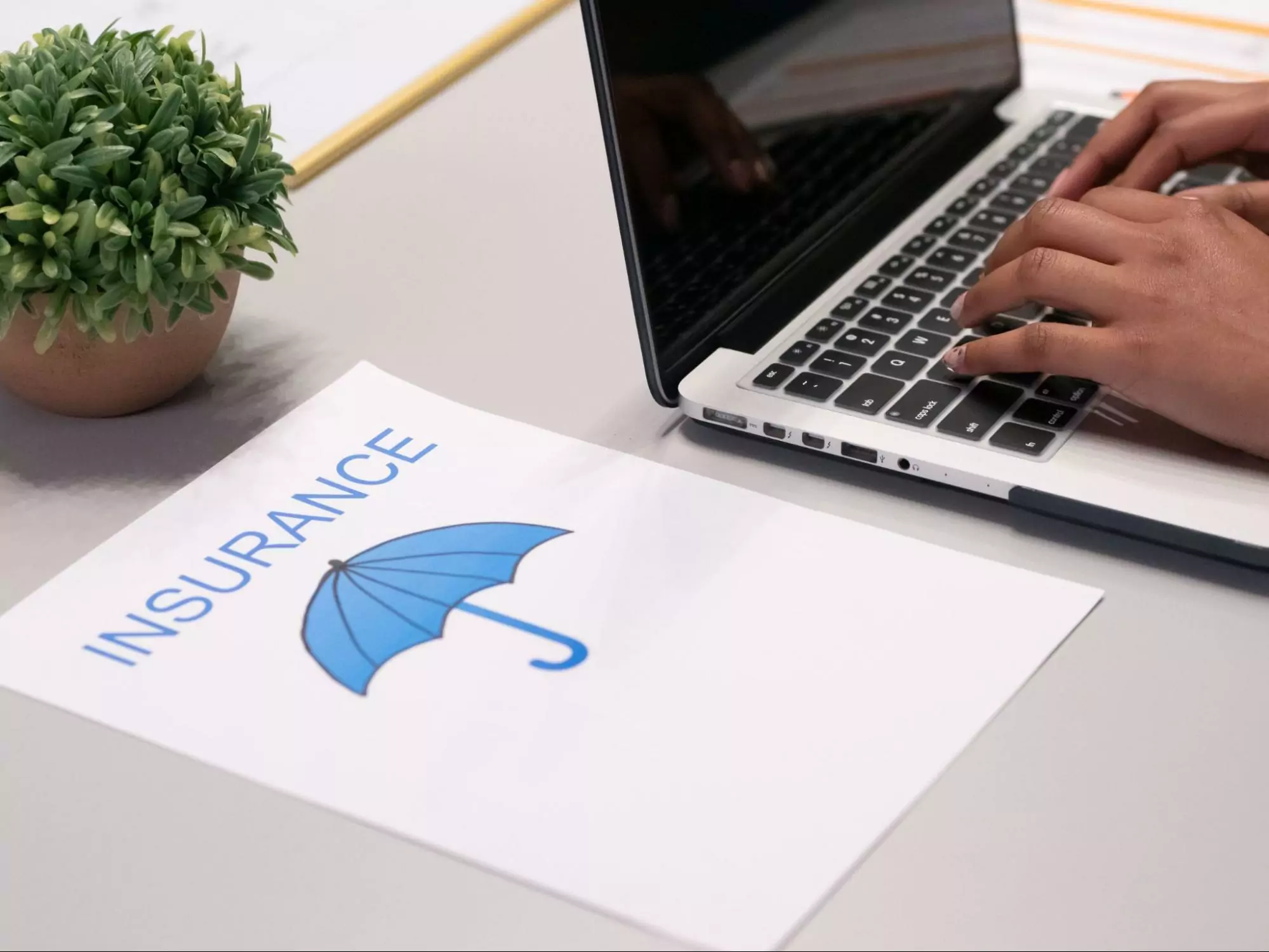 Understanding Landlord Insurance in California: What You Need to Know
Even though average home prices in California are 3.4% lower than last year, rental occupancy rates are still hovering around 95-96%, and most landlords are…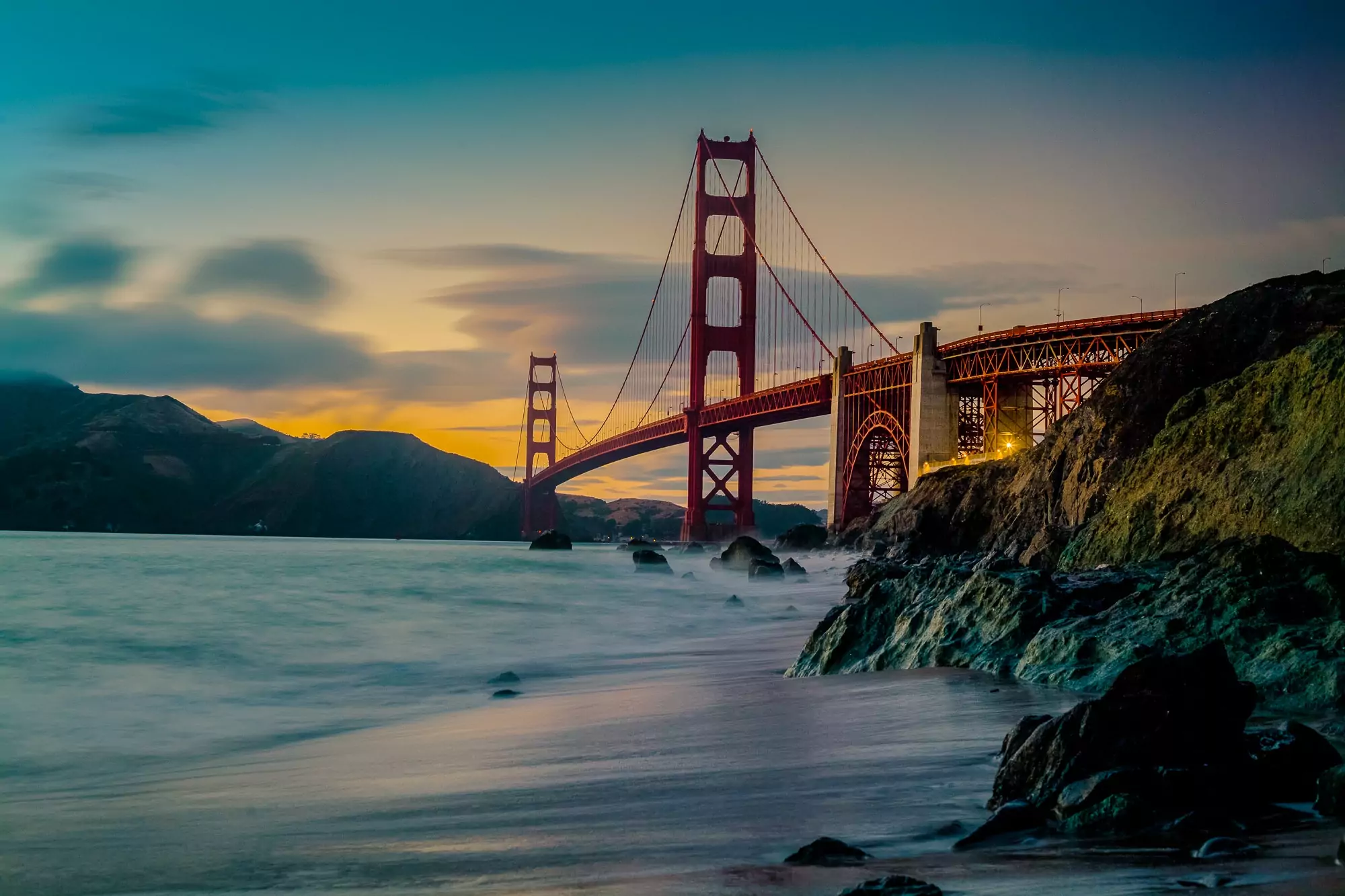 Baselane is an all-in-one financial platform for landlords, property managers, and real estate investors.
Baselane features:
If that weren't enough, the Baselane Marketplace offers products all income property owners need, such as property insurance, tenant screening, loans, tax preparation, and legal assistance.
Yes. You can use Venmo to pay rent, but it isn't designed specifically for that.
As a result, every full or partial payment a tenant sends to a landlord on Venmo must be done manually by the tenant themselves.
There is no option for automatic, recurring monthly payments, so you can't set it and forget it. Plus, Venmo will not tell you when your rent is coming due or if it is overdue, so it's harder to track your payments.
Finally, if you accidentally send your rent to the wrong person in your Venmo contacts, it's impossible to get it back.
Yes. However, Venmo isn't optimized for rent collection. Once rent is paid to a Venmo digital wallet, landlords have to manually transfer the money into a bank account every month, which takes one to three business days or 30 minutes if they're willing to pay a 1% fee.
It's also difficult to track whether rent is overdue because a landlord must go back into their Venmo contacts and see when the payment was sent and then request a fee as a separate transaction if the rent is late.
Meanwhile, if transactions look like recurring business transactions on personal accounts, Venmo will take 1.9% of these transactions while charging an additional $0.10 processing fee.